Post Internet Subcultures through the Art of Jesse Draxler
Subcultures were once esoteric, known only to the initiated, and difficult to gain access to for outsiders. Fast forward to our hyper-connected digital era, and the once hidden world of subcultures stands exposed, laid bare for all to witness and access with a simple click.

As we move deeper into the Internet age, the very essence of subculture seems to be dissolving. It's no longer a challenge; everything is on display. The distinct lines that once demarcated one subculture from another have blurred, leading to a disorienting confluence. Today as soon as subcultures emerge, they are quickly amalgamated into one idea, borrowing and remixing one another.

Which prompts us to question: in an age where everything is accessible, and where everyone borrows and 'steals' from everyone else, can the true spirit of subculture survive?
Subculture Decoded: The Artistic Vision of Jesse Draxler
Where art intersects with rebellion and where vision transcends conventional boundaries, you'll find the indelible mark of Jesse Draxler. With a diverse portfolio that fluidly traverses painting, photography, collage, typography, and digital techniques, Jesse Draxler stands as an emblematic figure in the contemporary subcultural art scene.

Born into an automobile repair family in rural Wisconsin, the early manifestations of Draxler's creativity were evident in sketches of cars and trucks, gradually pivoting towards a more abstract style. In pursuing a bachelor's degree in fine arts, his fascination deepened, leading him to an intensive exploration of subcultures, culminating in his graduate thesis on the commodification of punk rock and subculture aesthetic.

Nowadays, where vibrant digital hues often reign supreme, Draxler's monochromatic pieces provocatively disrupt and challenge. His predilection for black and white isn't solely aesthetic. For him, these tones create the very "architecture of an image," grounding its composition, balance, and form. By intentionally sidestepping colors, Draxler plunges directly into the psyche, resonating with viewers on a profound, intuitive level.

Not only is Draxler an exceptional artist, but he is also a visionary pioneer. He was among the early trailblazers who discerned a new dimension in digital art, one that transcends its status as a mere isolated phenomenon and embraces the communal realm birthed by the internet. In Jesse's hands, physical artworks begin with a primary intent: to fully unleash their potency and essence within the digital sphere. Here, documenting an artwork is no longer a peripheral act; it morphs into the artwork itself, capitalizing on the mass consumption dynamics fueled by social media.

Jesse's work stands as a masterful juxtaposition of ferocity and gentleness, elegance and distortion, harmony and oblivion. The interplay of such opposing forces is so seamlessly balanced that it creates a comforting darkness that envelops the viewer." – Skygolpe

Indeed, Draxler's collaborations read like a who's who of the artistic world, featuring heavyweights like Prince, Alexander McQueen, and The New York Times. However, amid these illustrious partnerships, he remains unyieldingly authentic, famously declaring, "It's my world, not anyone else's."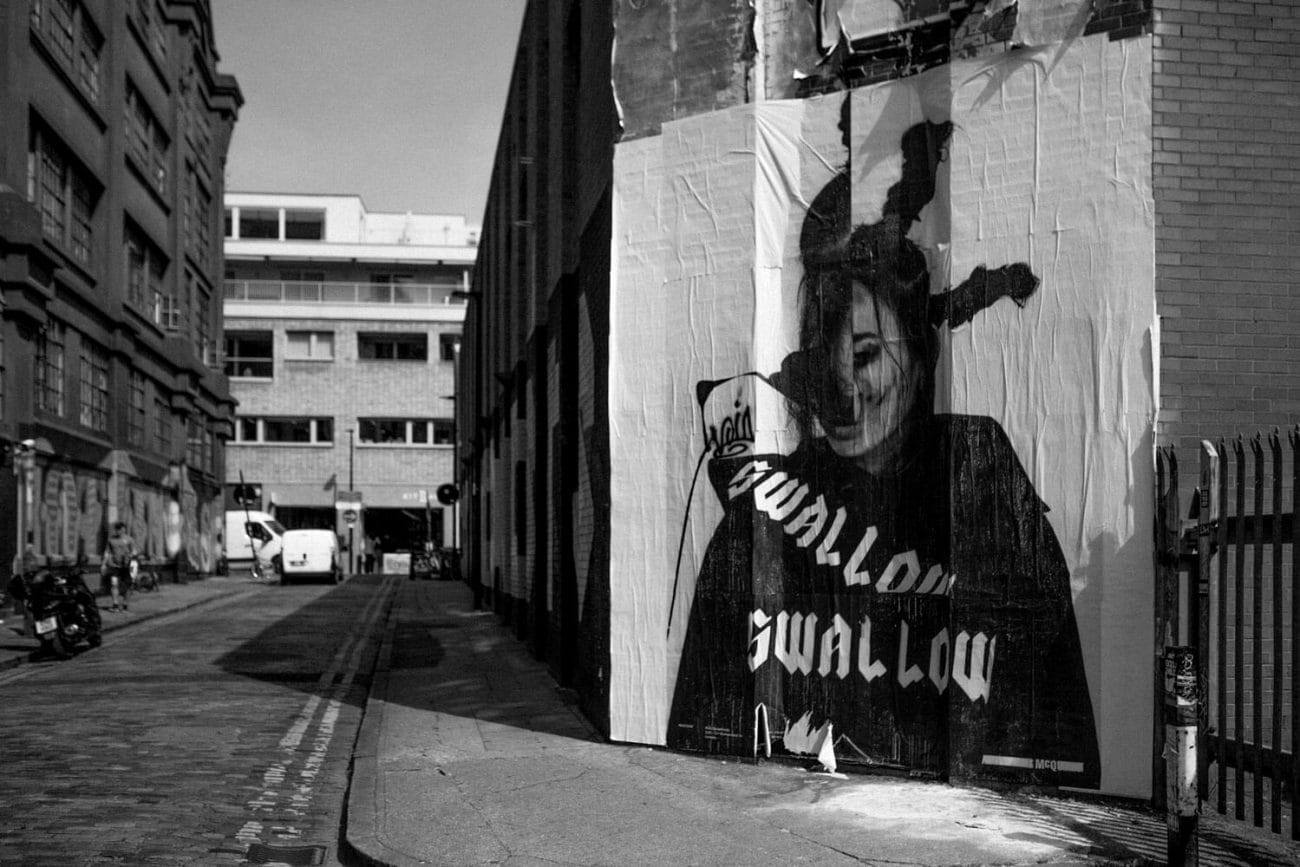 The Crossroads of Subculture
His intrigue with commercial imagery, particularly within the fashion industry, serves as the foundation for numerous masterpieces. Skillfully, Draxler cuts through the superficial veneer of glamour, recontextualizing it with layered depth and intent. His vision extends beyond mere illustration. Instead, it ambitiously aims to reshape culture through diverse avenues—music, fashion, and iconoclastic visual art.

"Jesse Draxler epitomizes the contemporary hybrid creator. His artistic agility and ability to operate across crypto and contemporary art and fashion is surely unique in this generation." 
—Alex Estorick, Editor-in-Chief at Right Click Save

Federal Prisoner, the record label and art collective he co-founded with musician Greg Puciato, stands as a testament to his commitment to alternative narratives. Similarly, published works like Misophonia and projects such as Reigning Cement further spotlight his fondness of merging visual and auditory elements.

While many artists find themselves ensnared by the fleeting allure of labels, movements, and trends, Draxler maintains a poised distance. This isn't an indication of indifference but signifies a rare, refreshing perspective. 

"Being hypocritical is my comfort zone, it is honest. Like the calm eye of the storm. Instead of trying to reconcile these opposing ideals I accept them, I use them."

Attracted to its allure yet critical of its sometimes manufactured essence, Draxler transforms commonplace elements, like typical fashion ads, into resonating artworks.

In the end, whether through renowned publication illustrations or groundbreaking collaborations in music and fashion, his primary objective remains unwavering: to imprint his distinctive mark onto contemporary culture's tapestry. In Draxler's view, the most formidable force isn't a hypothetical antagonist, but the subtle influences permeating society.
MUSIC

"Interpreting sound into a visual has been a practice of mine since day one – "this music makes me feel this way, what does this feeling look like?" How can I create an image that makes someone feel this feeling by looking at it? As so, I open myself up to every kind of music and am constantly looking to push the boundaries of my own personal tastes in pursuit of expanding my visual lexicon."

At the heart of Draxler's multifaceted creative realm lies an undying passion for music. For Draxler, music isn't merely an auditory experience—it's an ethos, a pulse that drives his creative spirit. The following are a few of his most notable collaborations:

PlectrumElectrum (2014): Created by Draxler and photographer Madison Dube, this album cover reflects Prince's love for collage, with a modern magazine aesthetic.

New York Times (2016-2022): Draxler has been commissioned for two notable music figure illustrations by the New York Times first in 2016 with Kendrick Lamar and more recently Lorde in 2022.
Nine Inch Nails (2018): Draxler created 2 Posters for Nine Inch Nails 2018 tour in support of their "Bad Witch" album.

Trentemøller (2019): Draxler's intricate collaboration with Trentemøller reflects the essence of the music itself, balancing the dichotomy of dynamic and serene, black and white, as well as broader strokes with minute details.

Federal Prisoner (2020): Together with musician Greg Puciato, formerly of The Dillinger Escape Plan, Draxler established the record label and art collective known as Federal Prisoner.

Poppy (2020-2023): Draxler produced the album covers for "I Disagree" (both standard and deluxe editions), but he also orchestrated promotional photoshoots, directed the music video for "Anything Like Me", and co-created the "Whisper Screams" Foundation NFT. His camera also captured the evocative single art for "Church Outfit".

"Jesse is a visionary. He's across the high art world but also digital and a visionary who keeps it fresh. I really trust his take – for me, when collaborating trust is of the utmost importance – watching the outcome from Jesse I continue to be in awe." – Poppy

Reigning Cement (2020): Launched via Federal Prisoner, Reigning Cement spanned a 100-page book capturing Draxler's location-specific photography and collage art, complemented by music from over 20 handpicked artists.

Draxler provided each musician with the same 34 sonic elements, all recorded in the noisy industrial environment just outside his Los Angeles studio, to function as the only basis for creating a track. Among the musicians involved were Chelsea Wolfe, Eric Ghoste (Ghostemane), Portrayal of Guilt, Trentemøller, and Uniform, to name a few.

 BANDCAMP

Rico Nasty (2021): Draxler's artistic lens captured the essence of Rico Nasty for a DIY Magazine Cover.
FASHION
Draxler's complex relationship with mainstream fashion imagery is both fascinating and layered: "Attracted to the immediacy of the iconography, I am compelled to take something so devoid of substance and infuse it with purpose. It is in the void that I see potential, a blank slate waiting to be charged with significance and depth." It is evident by his esteemed track record of collaborations that the fashion world has responded resoundingly in favor. 

MCQ (2018): Draxler's dark artistry merged with the aesthetics of McQ, a brand closely aligned with Alexander McQueen. Collaborating with photographer J Whitaker and set designer Kelly Fondry, Draxler crafted artworks for the Swallow capsule collection, revitalizing an archive McQueen motif into avant-garde pieces.

HUGO (2019): German brand HUGO welcomed Draxler's unique touch in a series of T-shirts and sweatshirts. This endeavor drew inspiration from renowned German conceptual artists and photographers like Joseph Beuys, August Sander, and Bernd and Hilla Becher.

NILøS (2020): Tatsuro Horikawa's brand received a Draxler makeover in an expressive T-shirt capsule collection. The T-shirts, bold in monochromatic prints, bore the unmistakable mark of Draxler's dystopian, collage-like artistry.

KIDILL (2021): The "Desire" collection for Fall/Winter 2021 by KIDILL featured Draxler's compelling collages and images. Moreover, he worked alongside musician Keiji Haino, ensuring the show wasn't just a visual feast but an auditory spectacle as well.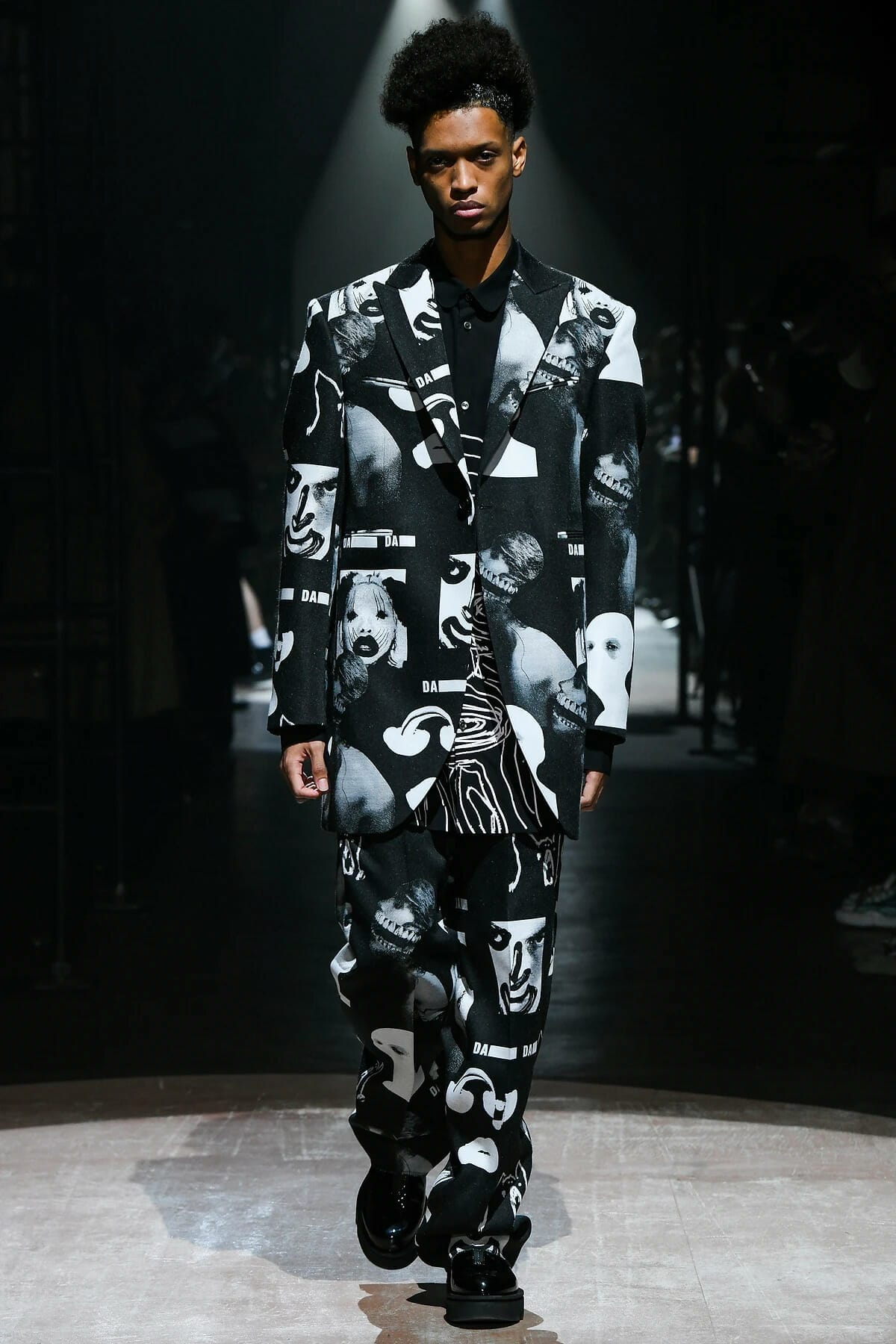 by Jesse Draxler
KIDDIL FW 2021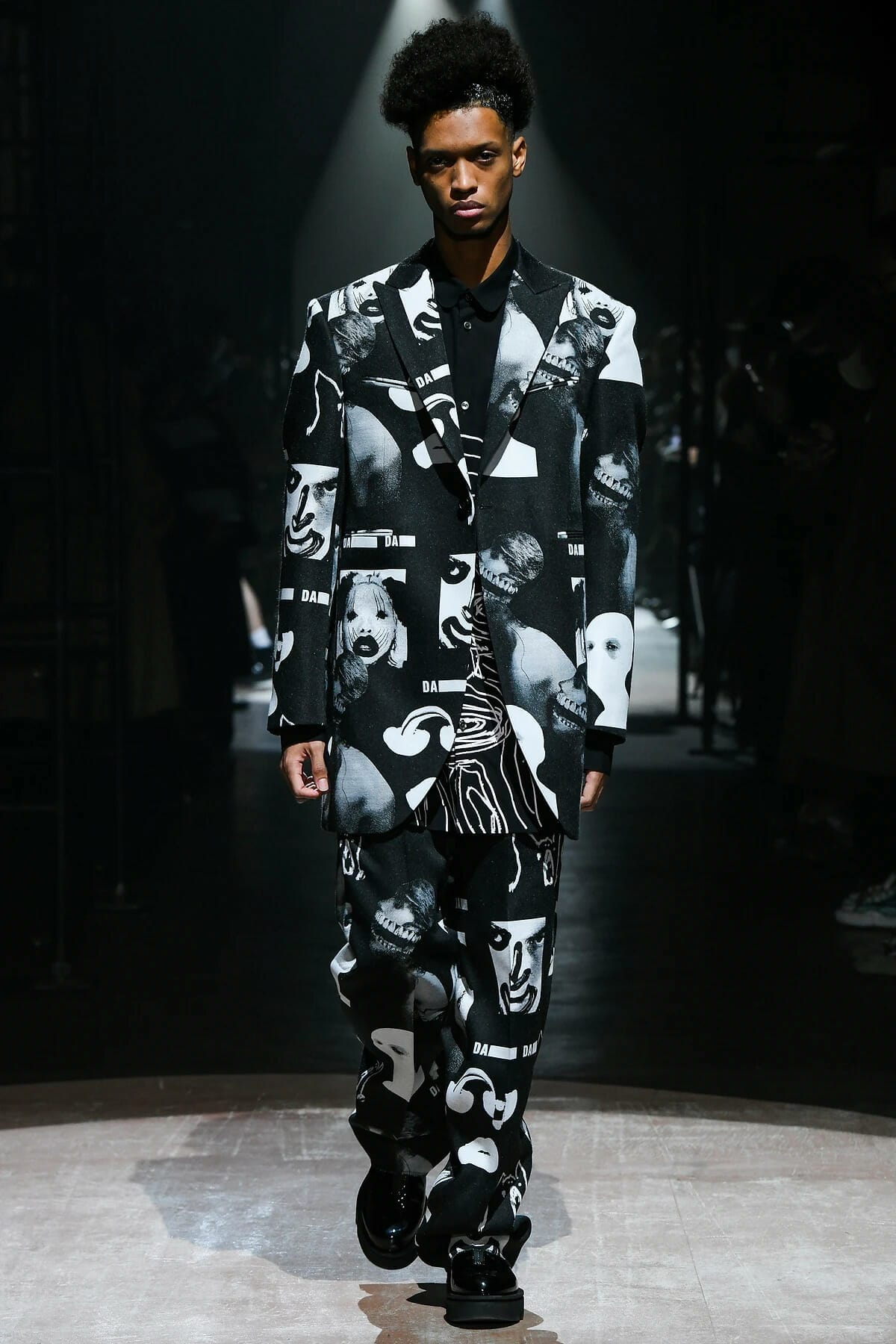 PLEASURES (2023): The LA-based streetwear brand and Draxler converged in a collaboration, birthing a unique t-shirt that was available for a limited online purchase.
It's Jesse's World And We're in It
Another cornerstone of Jesse's oeuvre is his foresight in recognizing the artwork as a reflection of contemporary culture intertwined with the market. Subcultures, as we understood them in the late 90s and early 2000s, have evolved, becoming both the engine and the fuel for post-internet creative significance. In this realm, Jesse outpaces even fashion, astutely grasping the convergence of modern trends in shaping artistic meaning. In a sense, one could argue that the creative output sharpens progressively, leading to an indistinguishable line between culture and product.

"The difference between a weed and a flower is judgment. I read that somewhere."

Jesse Draxler is not just a mere reflection of subcultures but a pivotal axis around which they revolve. His seamless fusion of music, fashion, and avant-garde artistry becomes a visual lexicon of radical iconography.

His work, whether displayed in a gallery or featured on a magazine cover, is a statement for authenticity amidst a society often swathed in pretense. Deeply imbued with monochrome narratives, it captivates viewers into a realm where music, fashion, and iconoclasm meld. The beholder is nudged towards introspection beyond mere observation.

The elements of deconstruction and reconstruction within his works echo the essence of subcultures that persistently push against established norms, molding and re-molding themselves in response to societal shifts. This duality, a simultaneous breaking down and building up, is symbolic of the resistance and reinvention that subcultures represent. Drawing from this rich tapestry of transformation and turmoil, in essence, Draxler's creative output becomes a testament of defiance and authenticity—a nexus where radical iconography meets subcultural dynamism.

Given his astute attention towards what's next, we are naturally compelled to ask what he thinks is next, or how he envisions the future, but when provoked with such a question he again offers a twist in point of view: "I always think of myself as the future, not some otherness I have to envision. In this way I put the responsibility on myself to create imagery that pushes the boundaries of what we have seen before into the realm of the unknown. That unknown is the future. I never know what it's going to look like until I create it."