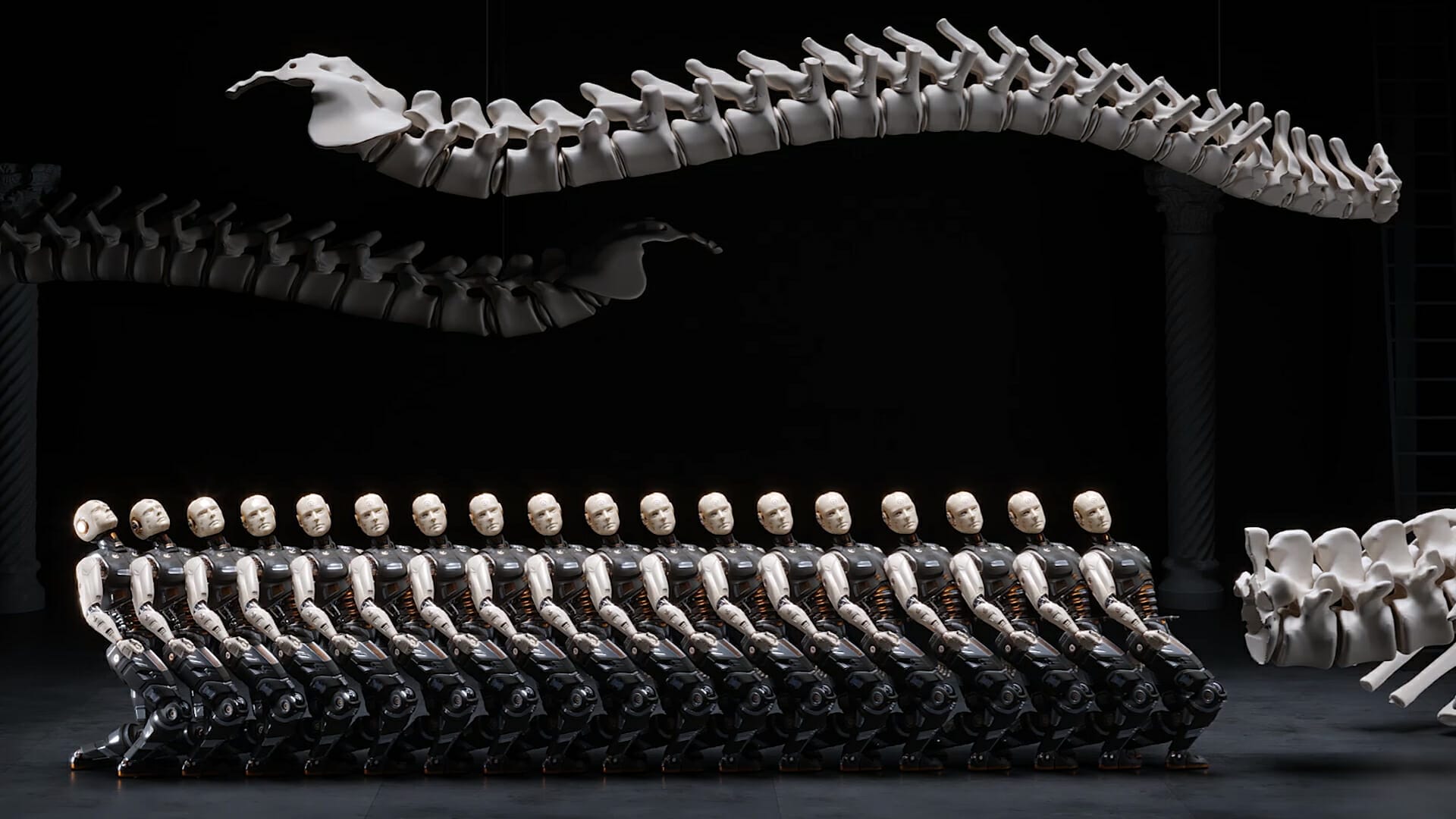 Giuseppe Lo Schiavo: At the Intersection of Art & Science
Giuseppe Lo Schiavo is an Italian multi-disciplinary artist working and living between Milan and London. Passionate about ideas and their ability to affect reality, he fuses passion, imagination, and technology to create a bridge between art and science.
Bridging Realms: Giuseppe Lo Schiavo's Academic and Artistic Convergence
While studying architecture at La Sapienza University in Rome, Lo Schiavo specialized in visual design. It is during this period that he initially began incorporating scientific concepts and techniques into his work in order to explore the intersection between art and science.
A unique blend of formal training, self-guided exploration, and insatiable curiosity has shaped his artistic journey since then, culminating in the integration of digital media and technology into his creative practice.
Nevertheless, the introduction to NFT technology truly marked a pivotal moment. This medium acted as a catalyst, escalating his fascination with the potential of these tools to give life to inventive art and attribute value to virtual creations independent of any physical form. 
Past and Future Intertwined: A Unique Artistic Dialogue
Drawing inspiration from his academic background, Lo Schiavo's body of work interweaves elements of classical art and architecture, epitomizing a dialogue between past aesthetics and future possibilities.
At the core of his art lies the dialogue between tangible reality and abstract concepts infused with notions of time, space, and existence — themes deeply rooted in philosophical and literary inspirations. Moreover, Lo Schiavo also attributes a substantial portion of the clarity found in his artistic identity to evolutionary biology.
From levitating landmarks to celestial bodies unexpectedly gracing urban landscapes, his work exudes a harmonious fusion of intricate details and expansive compositions, each infused with a compelling narrative.
Through this masterful juxtaposition of contrasting elements, he weaves together creation and destruction, past and future, analog and digital, as well as the realms of the tangible and the virtual. His multidisciplinary approach encompasses diverse mediums and techniques, ranging from photography, sculpture, and installation to video and digital media, resulting in a rich tapestry of artistic expression.
Notably, his expertise particularly shines in the digital realm, where he harnesses the power of software such as Photoshop, 3ds Max, and V-Ray, augmented by his skillful use of various hardware components. 
Recognition & Influence: Giuseppe Lo Schiavo's Artistic Milestones
Over the years, Lo Schiavo's works have gained international recognition. His "Levitation" series, where landmarks like the Colosseum and the Parthenon float serenely above their landscapes, has been especially applauded. These and other works have been featured in numerous exhibitions and have earned him several prestigious awards, underscoring his status as a major figure in the digital art scene.
In 2021, Lo Schiavo was announced as the winner of the European project BioArt Challenge organized by the Museum of Science MUSE in Italy. The artist will start research on art and synthetic biology with the support of Cardiff University, Zurich University of Applied Science, the University of Trento, and the Museum of Science MUSE. Giuseppe Lo Schiavo is currently an artist in residence at the Microbiology lab of UCL University in London.
Another notable piece, featured on the cover of Fortune Italy in March 2022, encapsulates his philosophy of symbiotic co-creation between humans and technology. The animated artwork, "Metafisica," explores the convergence of art, technology, and the rigidity of the past. Through a fusion of classical references and post-humanistic elements, Lo Schiavo challenges traditional boundaries and underscores the positive relationship between art, science, and technology.
To date, his works have been exhibited in numerous international exhibitions in museums and galleries around the world, including the Saatchi Gallery in London, the Aperture Foundation in New York, the Mixer Gallery in Istanbul, Mana Contemporary in New Jersey, the Museo Marca di Catanzaro, LACDA in Los Angeles, LA Show, Istanbul Contemporary, Abay Opera House in Kazakhstan, and other solo and group exhibitions in Luxembourg, London, Tokyo, Rome, Munich, LA, and Turin.
His works have also been published by the BBC, Vice, Inside Art, Elle Decor, Exibart, O Estado de S. Paulo Newspaper, Repubblica, La Stampa, Wall Street International, Sky Arte, Usaartnews, Fortune, Artribune, Fahrenheit Magazine, The Advocate, Fubiz, Istanbul Art News, De Standaard, TG1, Esquire, and Radio Télévision Suisse 3. 
Art as a Means to Stimulate Dialogue Across a Spectrum of Perspectives
Innovation, vision, and relentless passion.
Giuseppe Lo Schiavo's art transcends the digital era, positioning him as an architect of its progression.
Each piece ignites wonder and curiosity, sparking critical thinking and stimulating dialogue across a spectrum of perspectives — ranging from aesthetics to deeper conceptual and intellectual dimensions.
Within this artistic panorama, what becomes evident isn't simply an attempt to incite curiosity about the world, but rather an active drive to engage the viewer, inspiring them to explore the multiple narrative layers within his work.