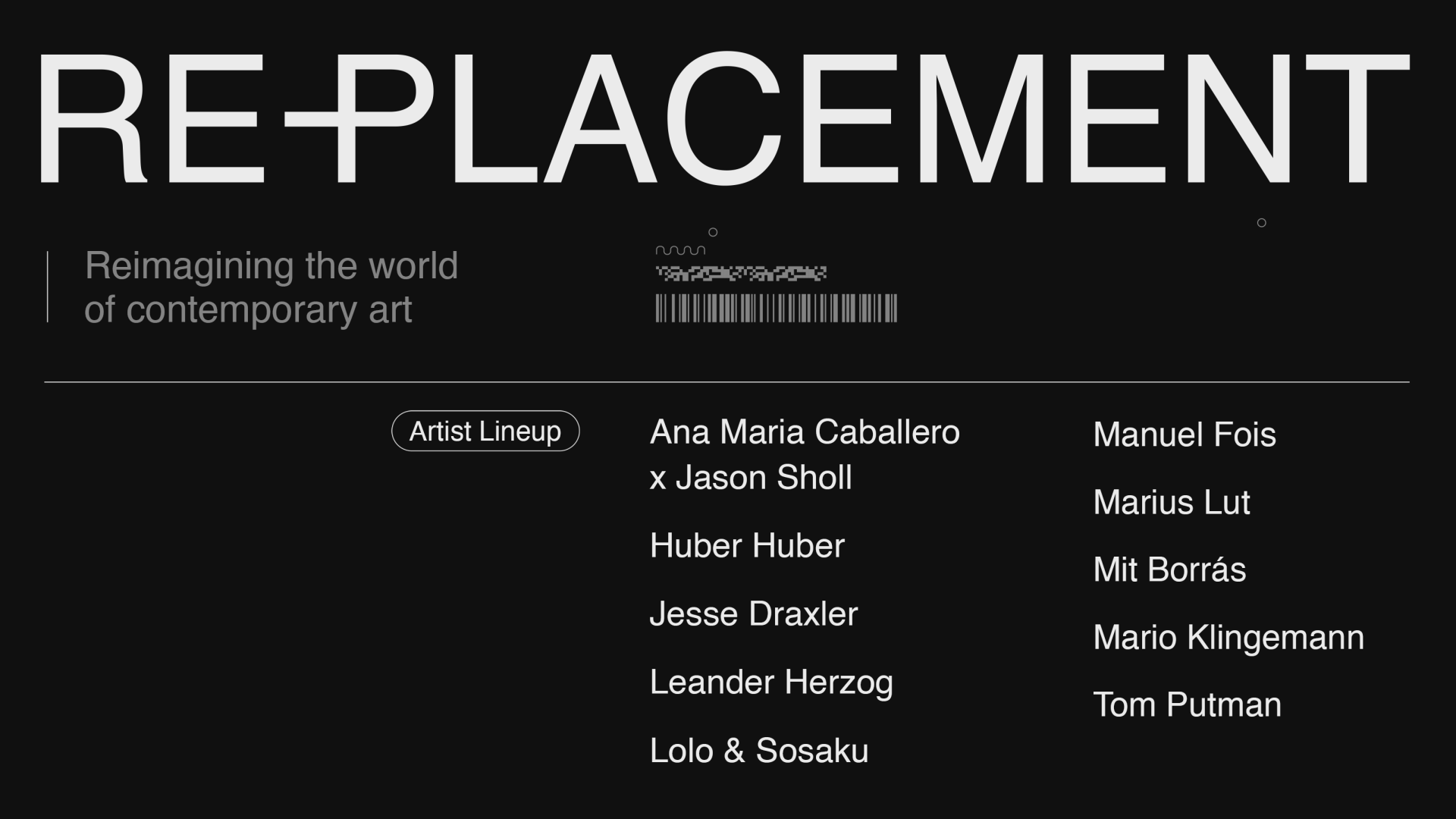 RE-PLACEMENT | Fakewhale x Nighttimestory on Verse
RE-PLACEMENT | Fakewhale x Nighttimestory on Verse
On June 27th Fakewhale proudly presented Re-placement: a Verse drop curated by Fakewhale & Nighttimestory — the conjunction of projects actively engaged in shaping the digital art ecosystem.
This release represents a key milestone in connecting the contemporary art world with the digital art ecosystem, a historical case at the basis of which lies challenging the very notion of physicality regarding the work through NFTs: by defying the conventional ideas about physicality in art, we are reinforcing the value of our bridge-building efforts and empowering artists to explore the vast potential of cutting-edge blockchain technology.
The impressive lineup of talented artists included Ana Maria Caballero x Hieroglyphica, Huber Huber, Jesse Draxler, Leander Herzog, Lolo & Sosaku, Manuel Fois, Marius Lut, Mit Borrás, Mario Klingemann and Tom Putman.