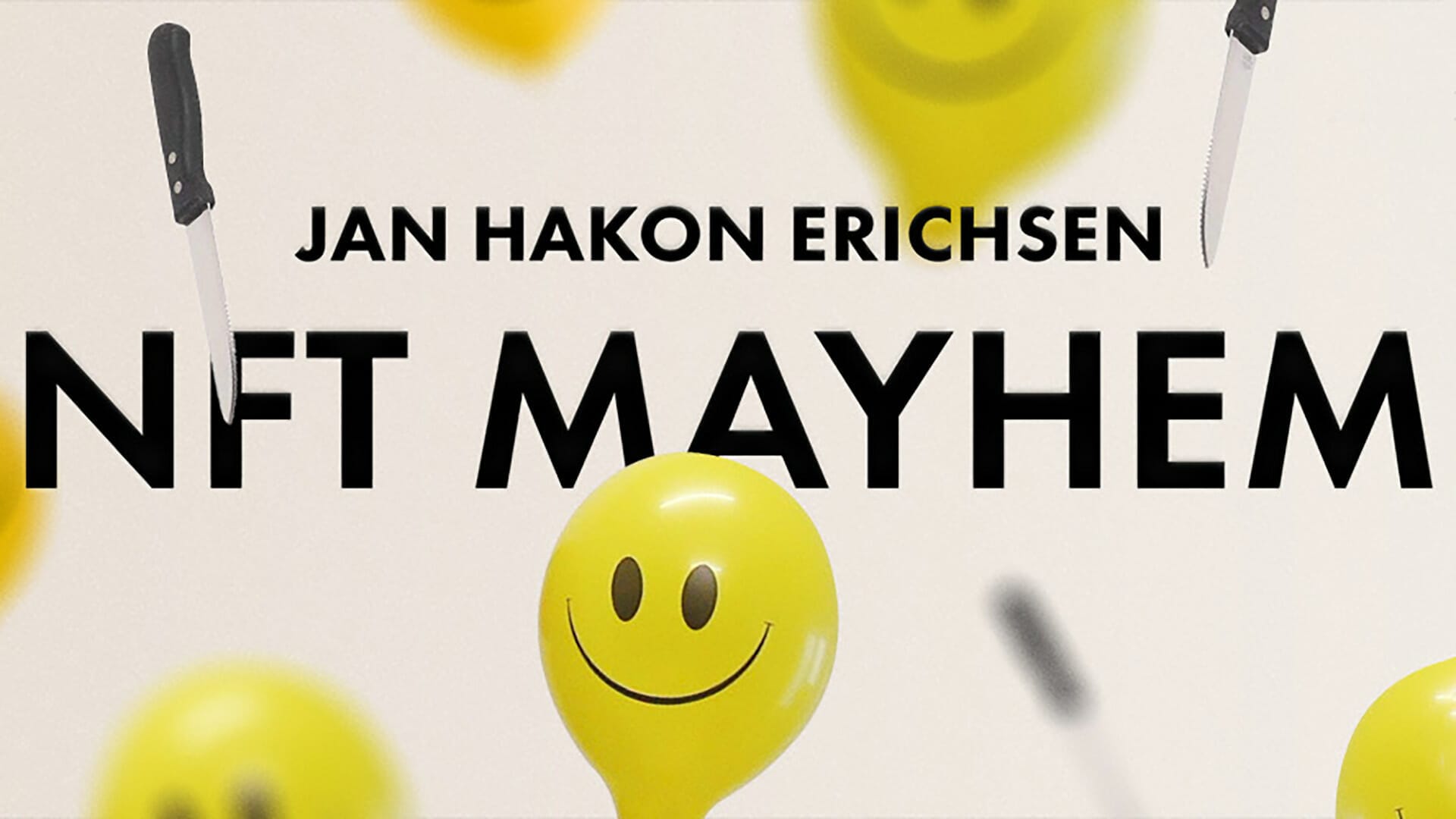 NFT Mayhem by Jan Hakon Erichsen on NiftyGateway
Fakewhale CROSS presents NFT Mayhem by Jan Hakon Erichsen: A Nifty Gateway Release
On October 21st 2022, Fakewhale Cross presented "NFT Mayhem" by Jan Hakon Erichsen, a Nifty Gateway release.
Jan Hakon Erichsen is an artist that works with performance for video, which he shares daily across social media exploring the things we surround ourselves with, often through destroying everyday objects in excessive ways or using them in an unorthodox manner.
Discover the Full Fakewhale Curation
Contraptions. Installations. Balloons. Destruction. Jan Hakon Erichsen's "NFT Mayhem" drop invites spectators to immerse themselves in dangerous yet breathtaking artistic performances that explore the potential and limitations of the body in the face of the irreversible destruction of ordinary objects.