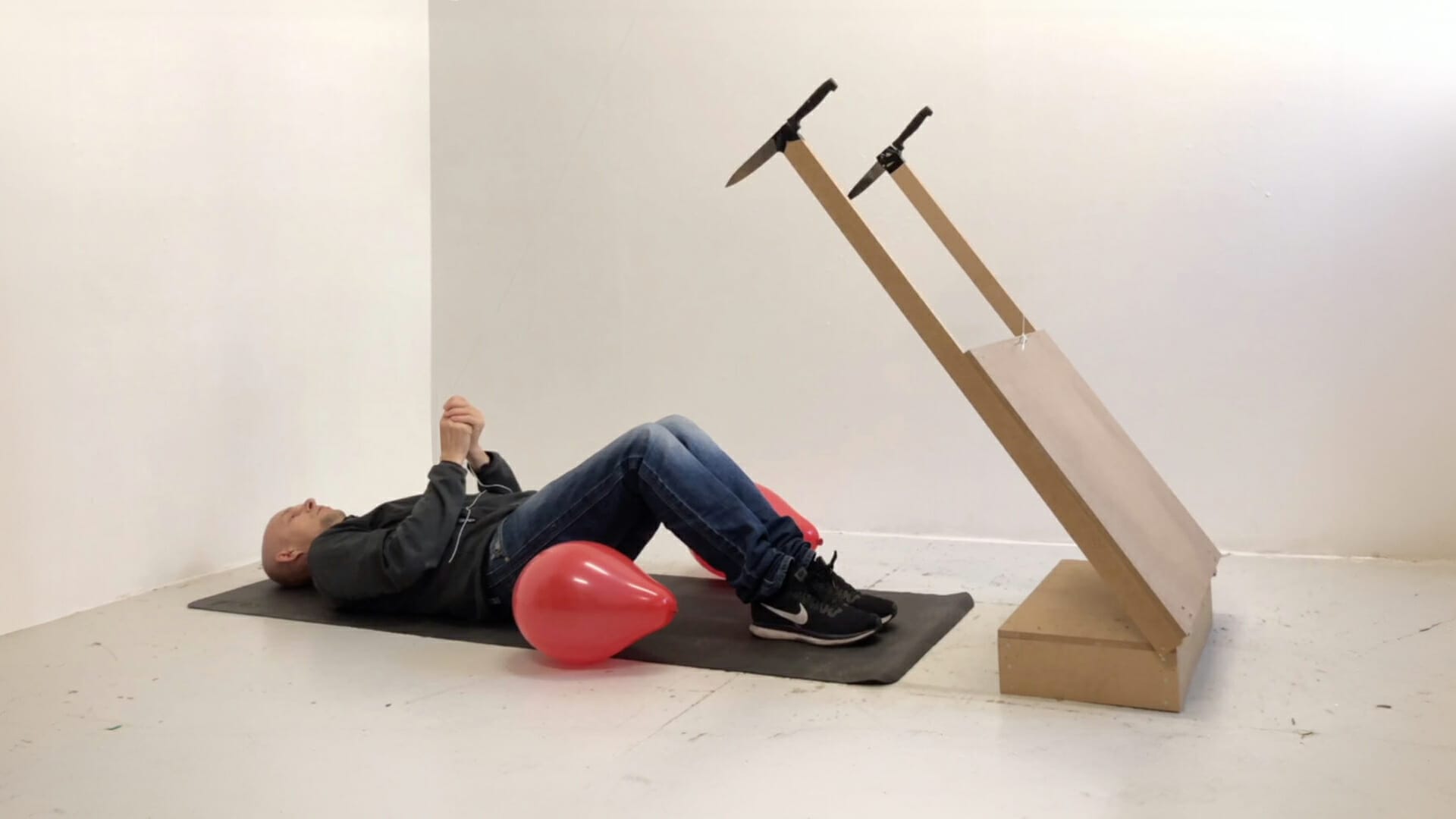 Jan Hakon Erichsen: Exploring the Limits & Capacities of Destruction through Art
Jan Hakon Erichsen, a Norwegian performance artist, is a master of destruction who deciphers the ordinary world through unorthodox means. Through his daily-documented performances revolving around his innovative, self-crafted machines of annihilation, he subverts the familiar to reveal its potential for spectacular devastation.
Jan Hakon Erichsen: Demystifying the Ordinary Through Destructive Performance Art
Jan Hakon Erichsen 's passion for art started at a tender age, with his studies and explorations in the arts shaping his unique perspective of the world, especially for what concerns the realm of performance art. However, it was his viral video "Staring Contest" in 2018 that marked a pivotal point in his artistic journey.
This unexpected event sparked interest worldwide, attracting a global fanbase and setting the stage for hundreds of subsequent works that would similarly captivate audiences.
Harnessing the power of social media as his primary exhibition space, Jan Hakon Erichsen 's performances – a dynamic mix of homemade contraptions, symbolically charged balloons, and elements of destruction – have since then engaged millions. 
Art in the Act of Destruction: Erichsen's Signature Style
In Jan Hakon Erichsen 's hands, the ordinary takes on extraordinary dimensions. His artistic genius lies in fact, in his ability to imbue the most commonplace of objects with a heightened sense of potential, repurposing them into striking performances of artful destruction.
Through his work, everyday household items and balloons become vehicles for a spectacular display of creative disassembly, demonstrating the inherent grandeur in even the simplest of things. 
In this way, his art initiates an introspective conversation about the boundaries of physicality, the notion of value, and our everyday interactions with seemingly insignificant items: a shift in perspective, inviting us to reexamine and reinterpret the ordinary through a fresh, transformative lens.
The Art of Destruction: Physical & Beyond
If on one hand his 2018 "Staring Contest" represented a pivotal moment in his artistic career, his transition into the NFT art scene also signified an important turning point.
A trailblazer in performance art, Erichsen stresses how he envisions a future where artists can sustain their practice through the sale of NFTs, opening up new possibilities for artistic expression and appreciation.
Since entering the NFT scene, the theme of crude destruction machines persists throughout all of his artistic video performances, with "Chopper" being one of his most successful and hazardous works to date.
But also the theme of balloons: it's not uncommon for Jan Hakon Erichsen 's destructive contraptions in fact to involve balloons as their primary targets of destruction, such as in "Black Hole Sun", and one of his most recent Nifty Gateway drops with Fakewhale Cross, "Balloon Mayhem" — a compilation of videos in which he is seen popping balloons in elaborate and dangerous ways.
Through his inventive artistic performances, Jan Hakon Erichsen has brilliantly woven the fabric of the ordinary into narratives that are richer and more evocative, challenging our understanding of the physical world and the potential it holds for transformation, as well as serving as a potent metaphor for the fragility and resilience inherent in our own existence. 
It is in this arena of unceasing destruction and creation that Erichsen's art leaves his distinctive mark, where the everyday is disassembled, repurposed, and spectacularly obliterated — a testament to the enigmatic beauty of destruction and the hypnotic power of performance art.