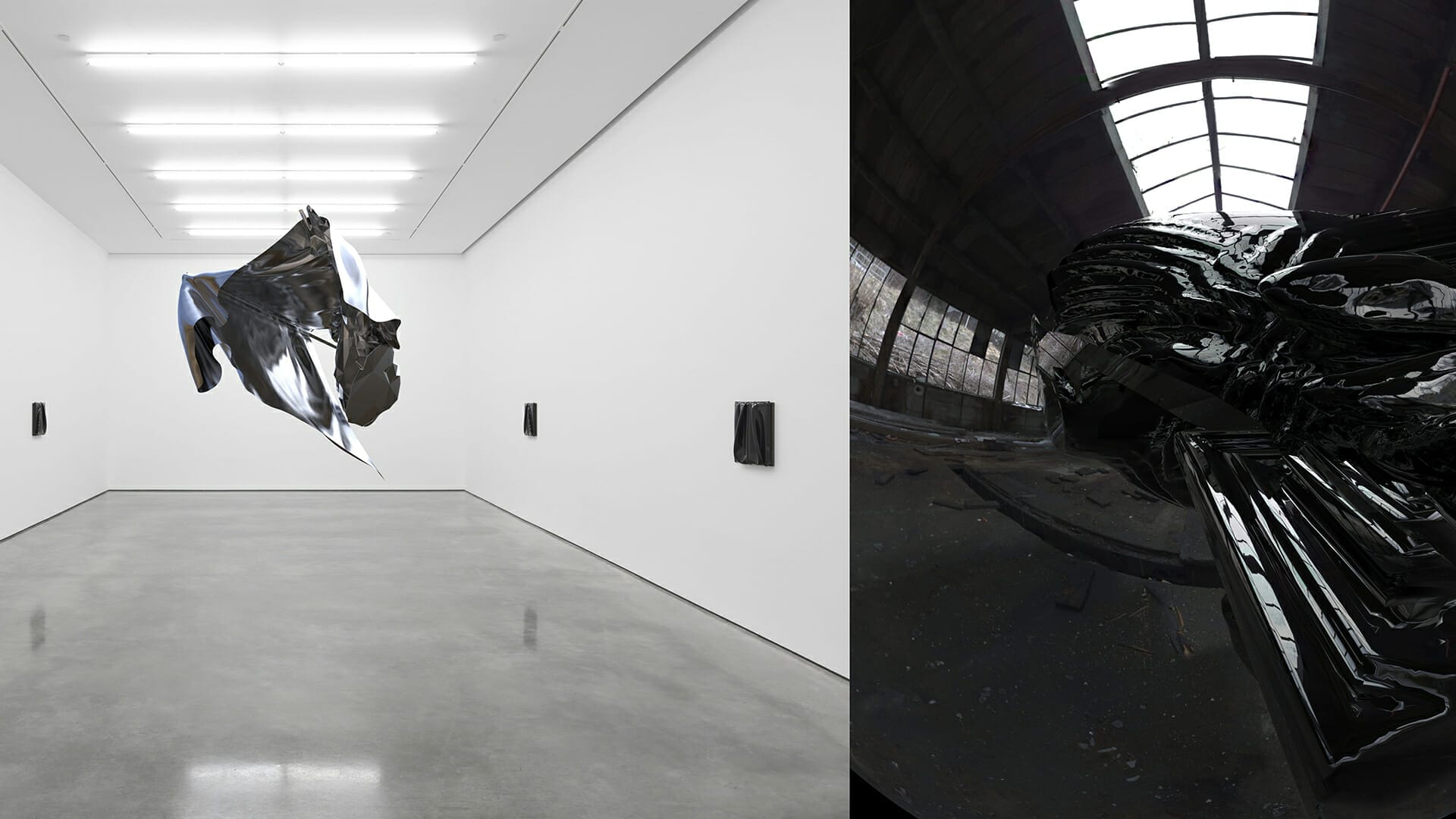 Lucas Aguirre: Mastering Oil on Pixel
Lucas Aguirre is an Argentinian digital artist known for masterfully combining elements of physical reality into the digital domain, establishing his signature style best known as "oil on pixel".
Emotionally Charged Digital Strokes: The Art of Lucas Aguirre
Lucas Aguirre 's work merges the beauty of conventional art forms with the endless potential of digital media.
Born and raised in Argentina, his life experiences strongly influenced his artistic journey. Having experienced the vibrant yet chaotic socio-political landscape of Argentina firsthand, Aguirre channeled these experiences into his art, which is characterized by themes of passion, turmoil, resilience, and the ever-shifting balance in his homeland.
His artistic journey is one of personal exploration and self-development, making use of emerging technologies like photogrammetry, 3D scanning, and VR — his preferred mediums.
On August 7th, 2020, he minted his first piece, "Lanza (Spear)", formerly part of Islas, a 2019 VR experience exhibited in Argentina. 
Reality Deconstructed: Lucas Aguirre's Creative Process
As he weaves together everyday life, human emotions, and technological advancements, Lucas Aguirre conveys profound messages about love, instability, and the human condition through a combination of philosophical reflections, personal experiences, and an endless quest to challenge reality's boundaries.
Messages, that are explored through the dematerialization of reality, creating opportunities for spectators to experience a disassembled and reimagined version of reality.
For this purpose, he developed an innovative creative process combining his "oil on pixel" technique with cutting-edge technology such as virtual reality, photogrammetry, and 3D scanning to convey warmth, texture, and color, while imparting a meticulous level of detail.
However, it is important to note how the real-world data always forms the foundation of his body of work, offering a unique blend of authenticity and virtual creativity — He starts by scanning live models and elements of the physical world using an iPad and a 3D scanner, to then import these scans into virtual reality software, where he manipulates them further, adding and subtracting material, and painting the models.
It is precisely this method of scanning paint strokes, people, and places three-dimensionally before being re-imagined in virtual reality that contributes to his distinctive aesthetic. His artworks are not mere digital renderings; they are virtual recreations infused with an authentic human touch.
With photogrammetry, every digital stroke is in fact the extension of Aguirre's very own movement, infused with an emotional charge that conveys a bit of everyday life, such as the piece "Flor" which speaks to fragments of such a profound, yet conflictual feeling — love.
"Rescatarse" likewise emphasizes his meticulous and careful method of scanning paint strokes, people, and places three-dimensionally before being re-imagined in virtual reality, as spectators experience a dematerialization of reality that lingers in the body and mind.
A feeling, which is also strongly felt in "Viejos Problemas Nuevas Soluciones," where dreamlike interwoven movements suggest a balance that has been broken, a hostile yet necessary condition before an imminent breakthrough that reveals the beauty of weakness.
Both of these pieces are part of "A constructive Instability", an exhibition held at the Art Mûr in Montreal, Canada, in 2021, which represented an important milestone in his artistic career added to that of August 2021, his first crypto-art anniversary, celebrated with the minting of " ಗುಲಾಬಿ". 
Lucas Aguirre's Canvas Code: A Fusion of the Tangible & the Virtual
Through the use of new media and technologies, Aguirre's work serves as a bridge between the past and the future of art, reinforcing digital art's capability as a medium that can convey both emotional and philosophical expressions.
With every digital stroke, the tangible and virtual merge into a seamless whole — through every work of art, the virtual becomes a world of pure potentiality.