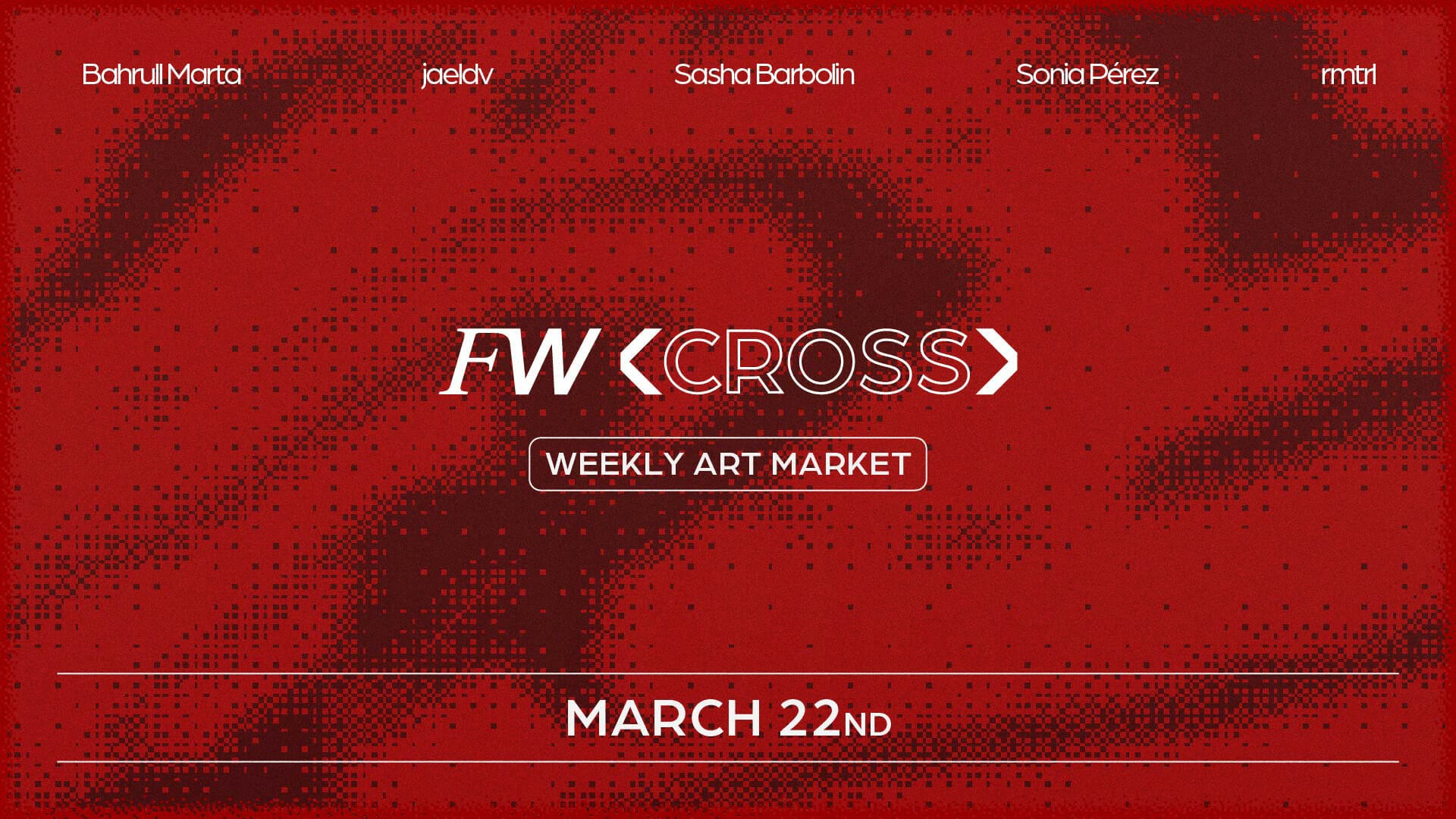 WEEKLY ART MARKET III | FW CROSS
Fakewhale Cross Weekly Art Market III
On Wednesday, March 22nd, Fakewhale Cross presented its Weekly Art Market III curated release featuring Sonia Pérez, jaeldv, Sasha Barbolin, Bahrull Marta and rmtrl.
An Overview of the Artists and Their Works:
An Argentinian artist focused primarily in object and photoperformance art, Sonia uses oil painting as her primary medium, as in "The walking body (El cuerpo que anda)", to give voice to our most delicate, yet resilient organ — the skin.
An Argentinian digital and multimedia designer, in "Adoración06" Jael explores the body's responses to the unknown through an archaeological perspective, recalling the haunting echoes of apocalypses that have been and that are yet to come.
The whimsical imagination of Ukrainian contemporary artist Sasha combines incongruous worlds and color-infused images in "Blind Man" to reflect a world where even the harshest of realities can be overcome by our intrinsic strength to find refuge in the soul.
Bahrull is a visual artist from Indonesia who creates thought-provoking works that blend traditional painting techniques with digital elements as in "Untitled", a portrait mirroring the flow of self-exploration throughout the unknown.
A photographer and overpainter based in Austria, rmtrl works mainly with old photos, objects and found materials in pieces like "untitled overpainting nr.0fh76s89", where the aura of the real is concealed between its original trace and endless reiterations.