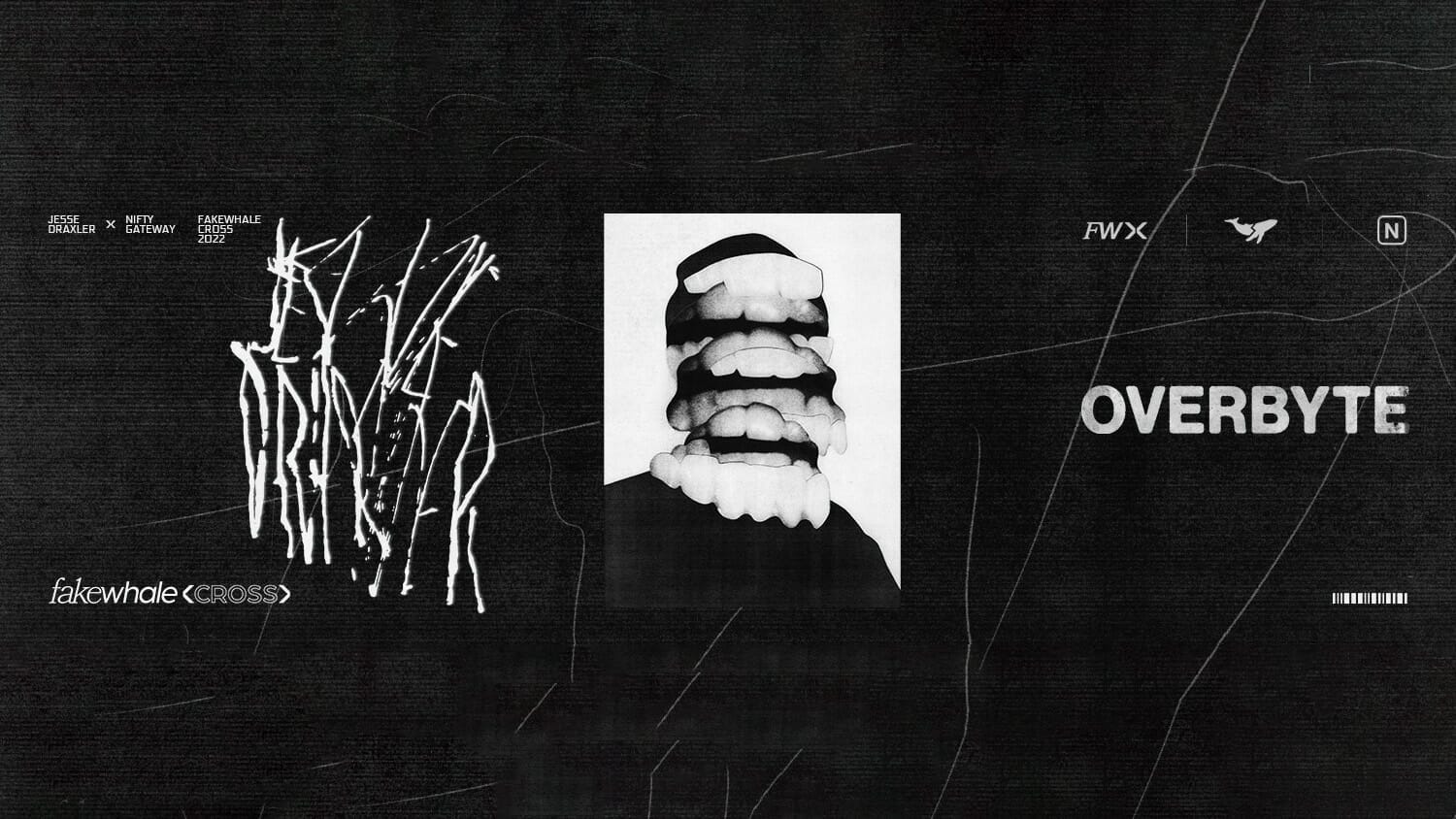 OVERBYTE by Jesse Draxler on NiftyGateway.
Fakewhale Cross presents OVERBYTE by Jesse Draxler: A Nifty Gateway Release
On October 12th, 2022, Fakewhale Cross presented American digital artist Jesse Draxler, a Nifty Gateway curated release.
Jesse Draxler is a cult-status creative whose influence has been felt far and wide throughout the digital arts space since the early days of Tumblr. As a singular and innovative creator, Draxler has threaded his brand of liminal, dimensionally fractured, stoic apparitions & ghost-drenched environments through the pillars of culture working thoroughly with the fashion and music industries as well regular illustrative contributions to major publications.
In light of the playful nature of this drop, Draxler purposefully chose Nifty Gateway to release OVERBYTE, one of his most powerful and figurative works to date which he believes Nifty's style resonates with most.
As part of his broader Fakewhale Cross multi-chain drop, this release represents what is the very first open edition of Draxler's artistic career and what can be seen as a means to further reinforce the harmonious duality between digital and organic.
Discover the full Fakewhale curation
About OVERBYTE:
Created in a carefully orchestrated process combining digital and physical techniques at multiple intervals throughout its creation, OVERBYTE is an examination of the invisible but felt reactions all systems default to while undergoing prolonged or extreme stress.
Draxler states "Grinding my teeth is a common sign at the onset of being overwhelmed, a signal that I need to step back, slow down. The title OVERBYTE refers to overclocking our own processors, biting off more than we can compress, and the ways our systems let us know when the stress becomes critical."