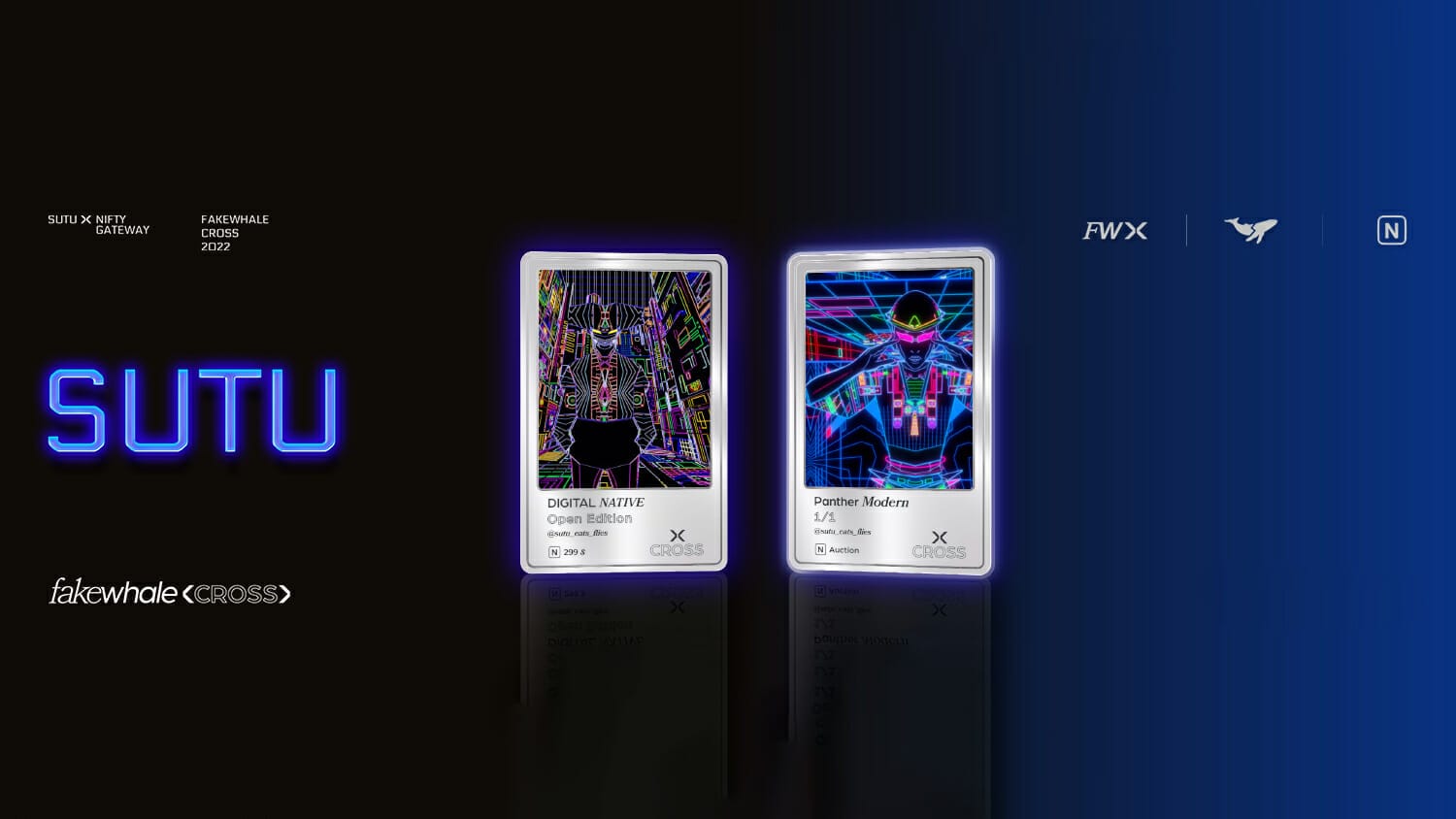 BRAVE NEW CIRCUITRY by Sutu on NiftyGateway.
Fakewhale CROSS presents Brave New Circuitry by Sutu: A Nifty Gateway Release
On September 28th 2022, Fakewhale Cross debuted on Nifty Gateway with an extraordinary drop by Australian digital artist Sutu.
Sutu aka Stuart Campbell is an Australian digital artist, XR specialist & storyteller who combines art with technology to tell stories in new, immersive ways.
Discover the Full Fakewhale Curation
As a continuation of Sutu's previous works rooted in themes tied to contemporary digital culture, 'Brave New Circuitry' consists of a series that explores the theme of "Digital Natives". A series, presented from the perspective of a new metaverse era, where the subjects of the pieces — vibrant, animated cyber-futuristic characters — reflect the spectators' very own personalities as they step into, coexist and evolve in this new dimension.
The collection consisted of two unique pieces, presented in two distinct segments: a one-of-a-kind 1/1 auction and a 24-hour open edition