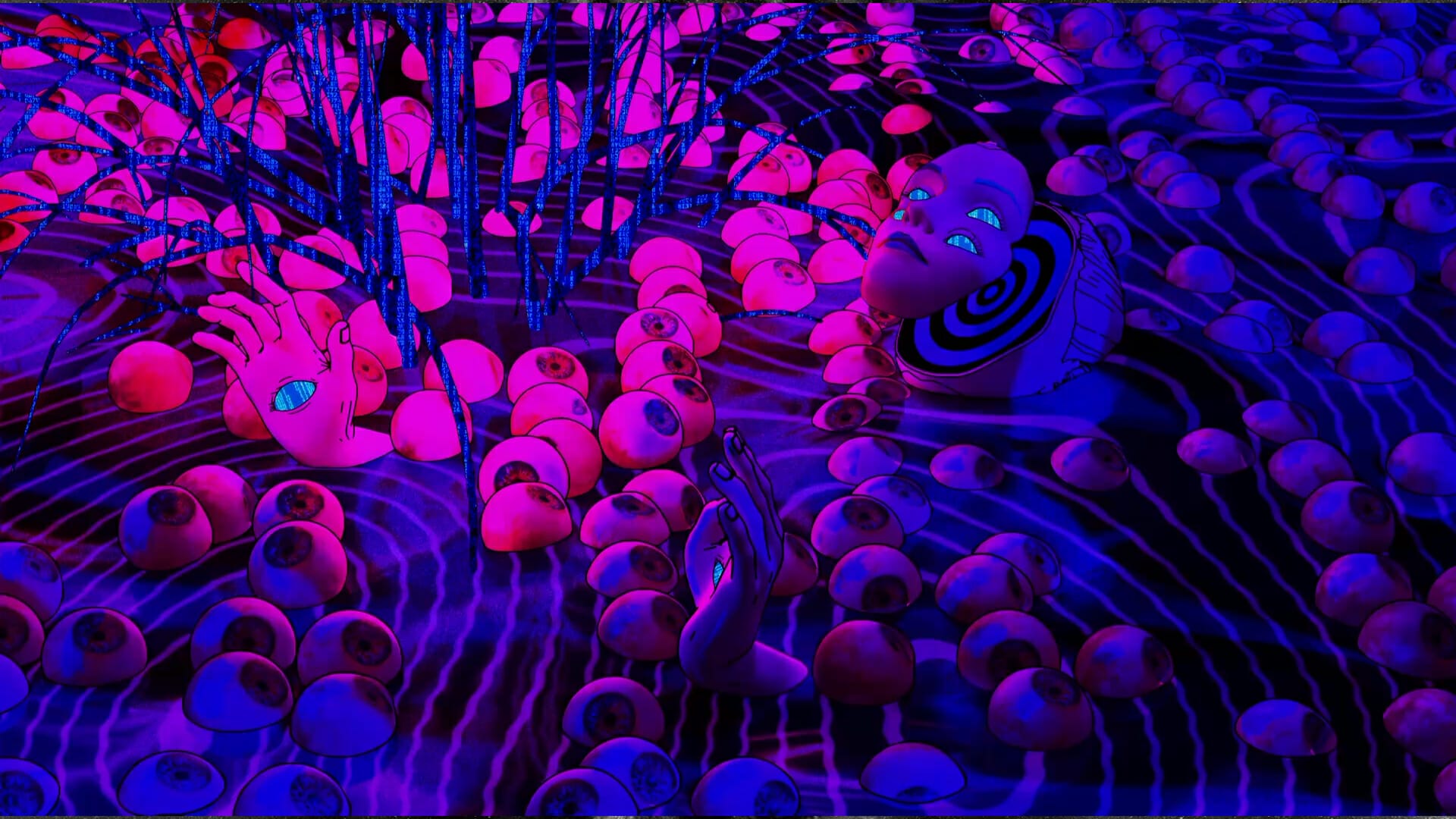 Luis Ponce: A Visual Exploration through Cycles of (Dis)Integration
Luis Ponce is a self-taught Mexican visual artist based in Montreal currently working primarily on digital mixed media permeated with post-cyberpunk, cybernetic existentialism, transhumanism, posthumanism, and crypto-culture.
Art Unbound: Luis Ponce 's Formative Years
Born and raised in Mexico, Luis Ponce found himself drawn to the world of art from an early age — fueled by a desire to explore the unknown and challenge the conventional, his creative impulse soon led him on a self-taught journey into the realm of visual art.
Luis Ponce's journey took a significant turn when he moved to Montreal. His transition to a new country, language barriers, and administrative hurdles presented him with challenges, but despite these obstacles, he always remained dedicated to his craft, pushing all boundaries, and exploring new digital art frontiers.
In 2021, he entered the crypto art scene, gaining worldwide recognition and creating a series of successful pieces that have been auctioned at world-renowned auction houses, including Sotheby's and Christie's.
Every struggle and success have made him the artist he is today; his journey conveys the power of passion and persistence, proving that boundaries are only as limiting as we allow them to be.
The Posthumanist Canvas: Exploring Luis Ponce's Artistic Approach
Luis Ponce's style can be best described as a visual cataclysmic posthumanist meditation, driven by the idea that our existence is already a kind of sci-fiction, in his words "We are a generation born within a sea of information, we are a program committed to its self-preservation"
This style found its zenith in the convergence with the crypto art scene in 2021: in the early months of the year, he minted his first artwork on an experimental account on HEN, however, it wasn't until June 13th, 2021 that he minted "A collection of fragmented existences #1"
At the heart of Luis Ponce's artistic endeavors is a profound commitment to expanding the horizons of what's deemed possible in the digital art sphere.
Luis Ponce's creative journey typically starts with an idea or concept, as he channels inspiration from various avant-garde creators in the realm of post-cyberpunk, cybernetic existentialism, transhumanism, posthumanism, and crypto-culture — deftly illustrated within his multi-layered compositions that experiment with an array of digital techniques.
His repertoire of preferred mediums includes 2D illustrations, 3D modeling, optical and abstract textures, and frame-by-frame animations, all used collaboratively to bring his concepts to life: an eclectic blend of aesthetics and techniques that further reflects his versatility and ambition to transcend conventional boundaries.
Similarly, his works explore an array of themes, such as the paradox of love encapsulated within an ever-lasting loop in "A collection of fragmented existences #19" and the monotonous acts that constitute self-regulating micro-worlds in "Cycles of (dis)integration #1/30" — an examination of the intricacies and paradoxes of modern life.
"Living the cycles of the cycle until we end our own."
Luis Ponce's signature loops operate in chaotic, yet hyperactive perfection, within which spectators are bound to find echoes of themselves individually and collectively.
Moreover, the vibrant raw strobe-like light energy of each piece is bound to change the spectator's perception of reality, as within pieces like "Fear is just a daily consequence" where fear becomes merely trivial to the eye once we are able to fully grasp the bigger picture.
With a resolution of 4k and meticulously detailed frame-by-frame animations rendered at 24FPS over 144 frames, BORN IN THE SEA OF (MIS)INFORMATION is now minted in the Fakewhale Vault.

Here, viewers are prompted to examine their very own patterns, confront the known, and embrace the unknown.

Ponce's signature play with vibrant colors further augments the experience, manipulating the viewer's grasp on reality, and compelling them to perceive the grander continuum beyond immediate apprehensions.
From Digital Canvas to Consciousness: The Impact of Luis Ponce
Encased within the ever-lasting, cyclical loops Luis Ponce combines philosophy, technology, and creativity thereby challenging viewers to revisit their entrenched perspectives and navigate through the intricate maze of collective existence.
"My roadmap is to put my soul into each piece and make art until my last breath!"
Luis Ponce