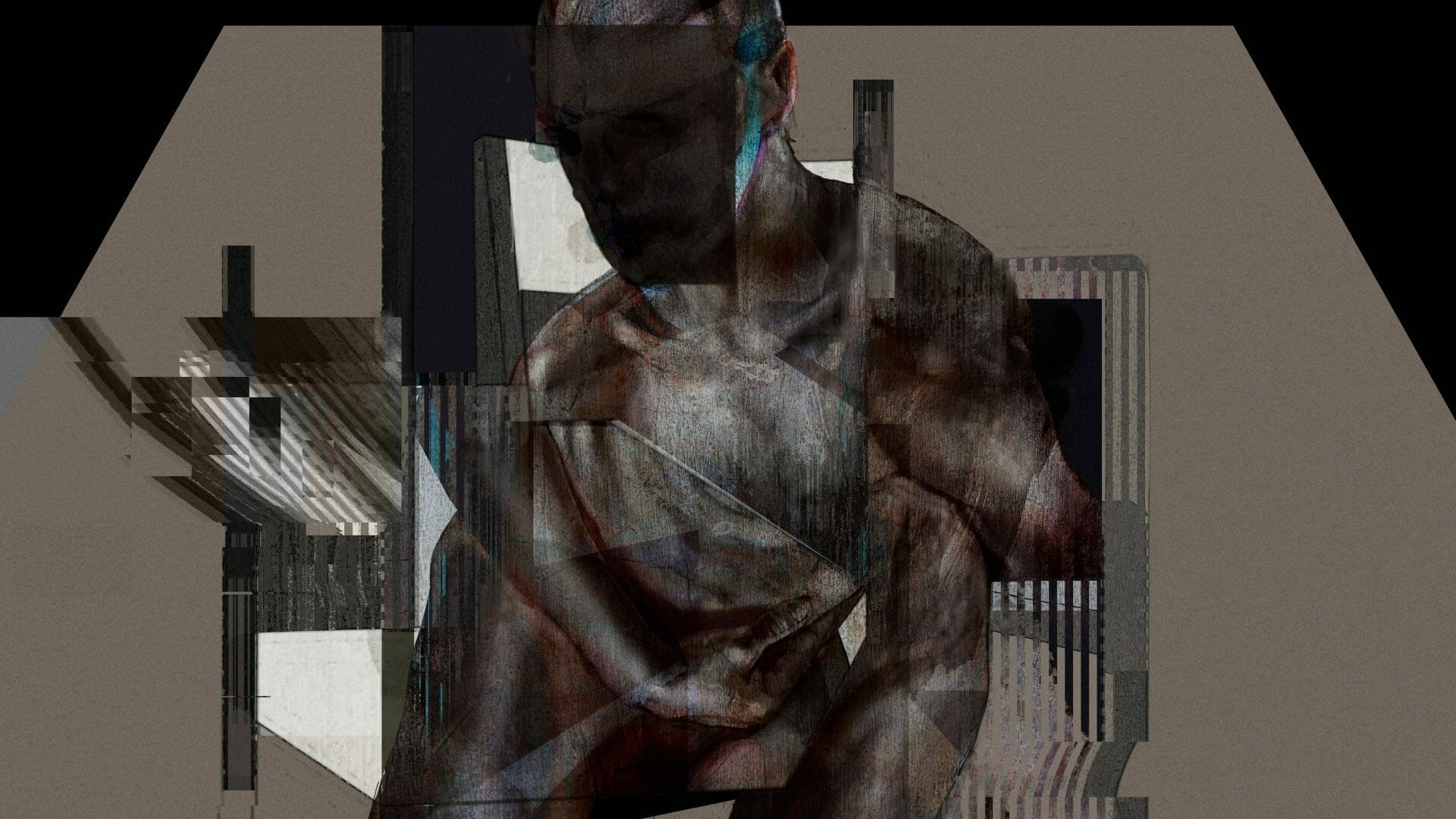 John Reuss: Subconscious Landscapes
John Reuss , an artist originally from Germany and now residing in Denmark, is a self-taught creative who masterfully bridges the gap between traditional fine arts and the ever-evolving digital art landscape. With his distinctive style characterized by skillful juxtapositions and intricate compositions, John Reuss eloquently captures the dynamic interplay between the conscious and subconscious realms. 
Blending Tradition and Innovation: The Artistic Journey of John Reuss
With a background in computer science, graphic layout, and design, John Reuss discovered his true passion for painting and art at a young age.
Since making his artistic debut in 2001 with his first gallery exhibition, John Reuss has firmly established himself in the art world, securing representation by one of Denmark's most prominent galleries. At the same time, Reuss started showcasing and selling his physical artwork in renowned galleries, both in Denmark and internationally.
However, it was in late 2022 that he embarked on a new artistic exploration with NFTs—a medium he now embraces as a seamless extension of his creative process, enabling his vision to flourish in the digital realm while preserving the essence of his devoted painting practice. In late 2022, Reuss minted his first NFT, titled "Philosophy In The Flesh," thus expanding the boundaries of his artistic spectrum. A piece, that marked the very beginning of his ongoing exploration of the potential of this medium to enhance the world of fine art. 
A Dialectic between the Conscious and Subconscious
John Reuss 's creative impulse is fueled by a desire to map the intricate labyrinth of the subconscious onto his canvases. As such, his artistic philosophy, echoing surrealists and resonating with his own experiences of cultural disorientation and isolation, aims to construct an otherworldly inner realm where existential themes intersect with dreamlike realities.
He views the creative process as a vital key to the subconscious, culminating in an amalgamation of careful precision and spontaneous instinct; an approach that not only provides an unusual perspective into the complexities, instability, and uncertainties marking our contemporary world but also showcases his ability to intertwine cerebral analysis with intuitive creation.
The result is an artistic approach that is cyclical; it is as much about creation and construction as it is about dismantling and tearing down—a back-and-forth, layered approach that results in works carrying a unique aesthetic, teetering between brutality and grace.
Each piece is a meticulous blend of soft, organic forms and hard, geometric shapes, fine lines, and blurry brush strokes, a testament to his stylistic evolution over the years. He brings his compositions to life by sketching directly onto the canvas and building layers of paint, often interspersed with pencil and charcoal drawings. This mix of mediums, including his preferred acrylic paint, allows him to simultaneously create and deconstruct, adding and removing elements in a continuous process.
Overall, his style reflects a sophisticated fusion of figurative and abstract elements, with a sculptural quality that gives his disfigured bodies and solid limbs an unexpected gracefulness.
Existential themes that permeate his works include those of loneliness, alienation, and questions related to self-identity and its relationship to the world at large. The outcome is a captivating amalgamation of the figurative and the abstract, where the boundaries between the familiar and the unknown blur and intertwine.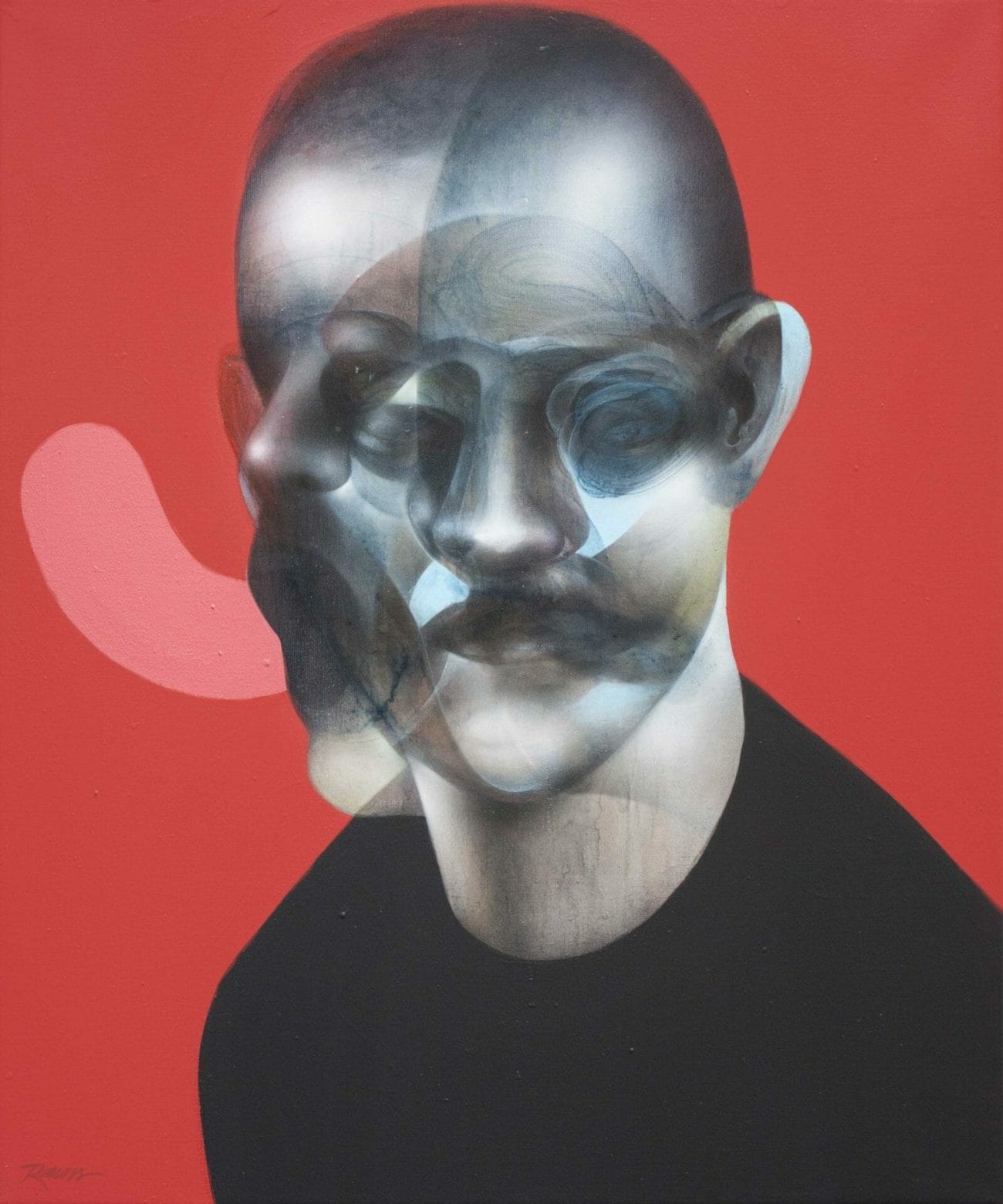 John Reuss: Navigating the Subconscious Through Traditional and Digital Art Forms
Upon becoming active in the digital art sphere, Reuss has masterfully crafted an array of captivating pieces, each embodying his unique artistic mark. His work "Your Body Is a Construct" serves as a hallmark of his distinctive style, fusing together grotesque yet refined compositions of acrylics and charcoal.
Likewise, his creation "Subtle Destruction #10/10" stands as a testament to his creative ethos where meticulous precision seamlessly intertwines with organic spontaneity.
Notably, his digital tour de force, "GhostID," part of the JR – Glitch Philosophy collection, further emphasizes his successful foray into the realm of digital art.
As we delve deeper into John Reuss ' art, it unfolds as a celebration of artistic liberty, a realm where the physical, intuitive, and subconscious coalesce and find expression. His compositions are an orchestration for the gaze, a journey through contrasting forces, and a submersion into the delicate balance between the tangible and the surreal.
His artistic trajectory reflects not merely his individual style's evolution, but also the enduring dialogues within the broader contemporary art landscape. Now embracing NFTs as a natural extension of his artistic practice, Reuss blurs the line between the familiar and the mysterious even further, inviting us to genuinely engage with, perceive, and touch the subconscious.