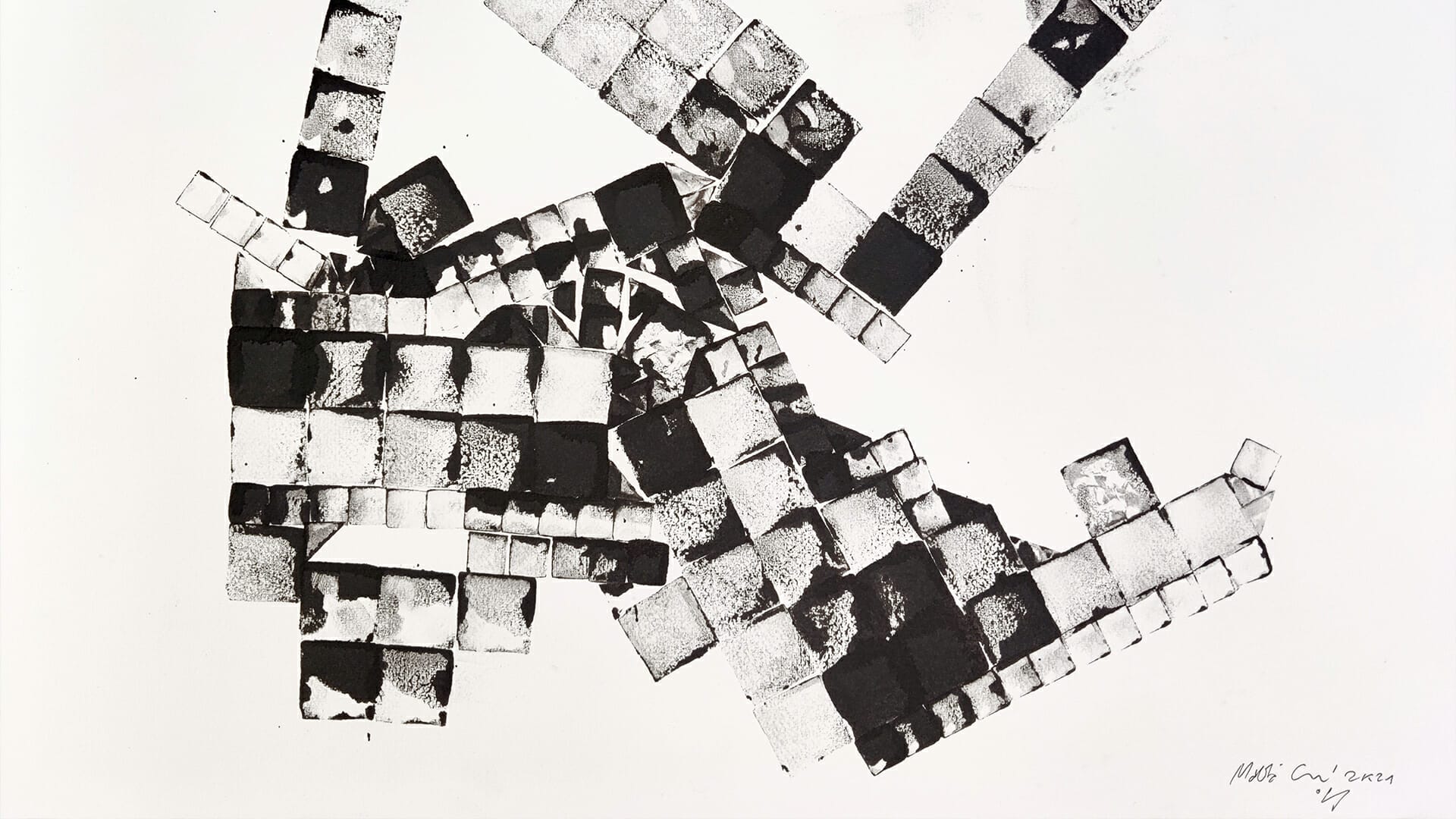 In conversation with Mattia Cuttini
During this episode of Fakewhale Live, host Jesse Draxler has a conversation with Italian digital artist Mattia Cuttini.
The conversation starts with Jesse pointing out to the work behind Mattia, who proceeds to explain his process of making the painting, which involves rubber stamps — One of his favorite techniques.
He makes his own wooden stamps, which he then inks with china ink or water-based ink. Due to his ability to fold his pieces and manipulate colors, he calls his work "Time Foldables."
Mattia then proceeds to talk about his fascination with the unexpected results that come from using the stamps in different ways, such as when they are partially full of ink: he is eager to experiment with the stamps in a way that pushes them to their limits, and he enjoys working with his hands instead of using computers exclusively.
Lastly, he emphasizes the need to disconnect from the city and machines to find inspiration and creativity.