11 QUESTIONS – Erris Huigens
Alejandro Javaloyas asks 11 questions to an abstract artist about their work and inspiration.
1. How do you describe your own practice?

I investigate the concepts of form, painting, and drawing within the space where it is produced and installed. Creating minimalistic interventions onto surfaces and inside space.
2. Which question is central to your work? 
How to establish a certain balance (though maybe unbalance can often be an essential component) between form, objects, and space using a strict systematic approach as well as a playful and spontaneous approach?
3. What do you listen to when creating?

I listen to plenty of different music styles, as music is energy. Though, I tend to dive deep into electronic music, from early idm tot contemporary electronic music. This ranges from ambient to noise and everything in between. I love machine music with a soul.
4. What is your main source of inspiration?

Minimal architecture, construction, and the process of (urban) decay and destruction. I love it when nature slowly takes over and slowly eats away man-made structures.
5. Who are your biggest artistic influences?
From an early age my father, who was a landscape architect, brought me into contact with the work of artists like Richard Long, Richard Serra, Lee Ufan and architects like Tadao Ando. Combined with personal discoveries from the early-art-in-public-space artists like Buren (his early works on the streets), Haring, New York graffiti originators, and famous and less famous artists from the De Stijl movement and graphic designers like Wim Crouwel these are my main sources of inspiration. Besides that, I like contemporary works I see in real life and online, but I find equal or even more inspiration in the details and objects I see around me in everyday life. I see a lot of art in things away from museums and galleries.
6. If you could collaborate with any living artist, who would it be and why?
Collaborating with other artists and organizers I connect with is important for me. I really like to exchange ideas, initiate projects together, and talk about art, music, and life. This way of working is personal, and so is my work. I do not really care so much about ego or fame, so this is the way I like it.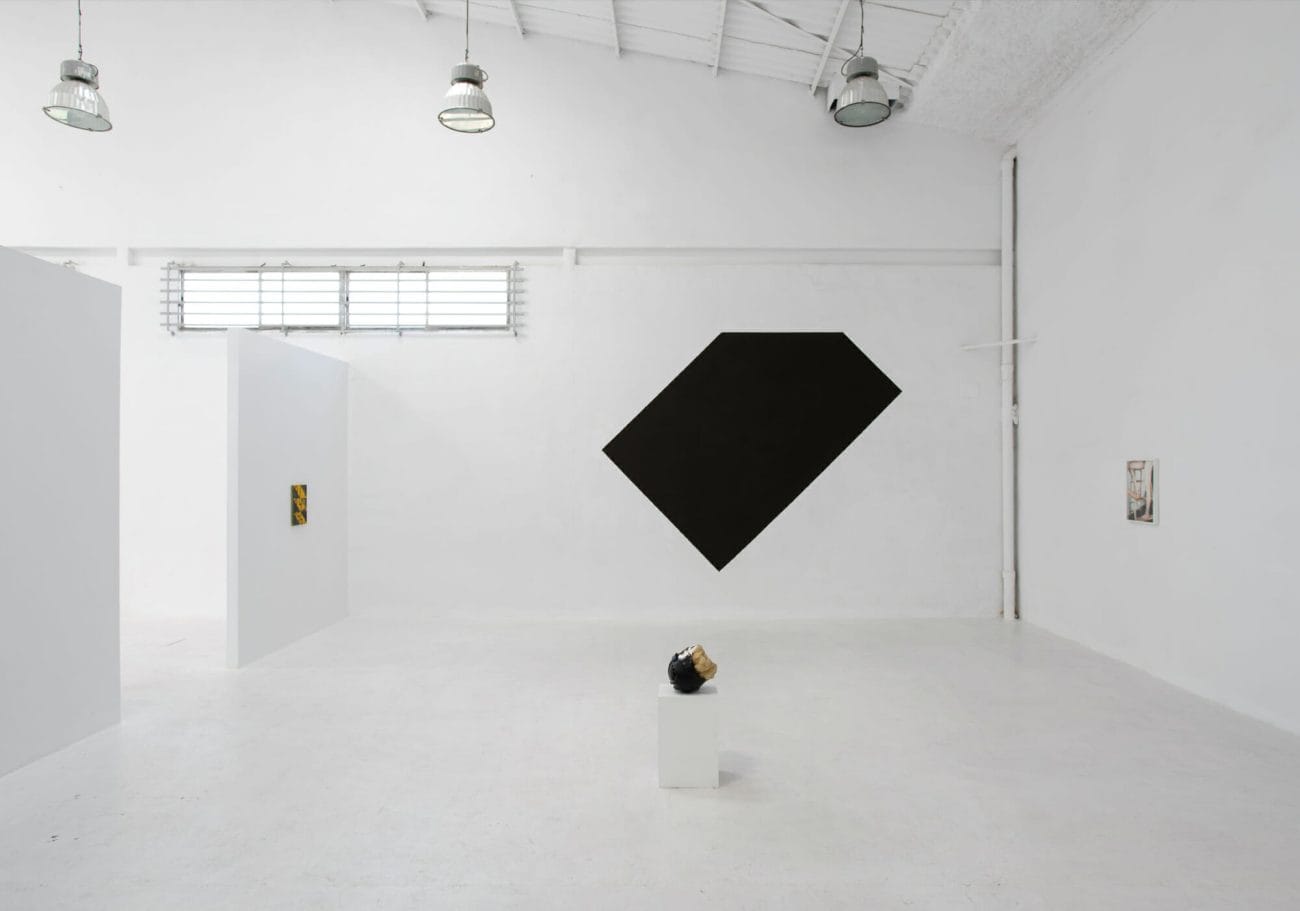 7. What was your first experience with art?

I guess visiting museums like The Stedelijk Museum and Kroller-Müller, near our home, regularly with my parents, and my father showing me all kinds of art in books and on trips abroad. And, as I mentioned above, I saw art in everyday objects from an early age.
8. What do you consider your greatest artistic achievement?
I see my (mainly painted) interventions in abandoned buildings and locations as my greatest (I prefer best) achievement. It was a really organic and natural way of working for me. All I needed to do was make an effort to reach these places, bring a few tools, and a set of simple rules, and from that the surroundings asked for minimal interventions.
This "do it yourself" approach of making honest artistic interventions in self-chosen locations is important to me. At the moment I am wondering if I can make interventions, paintings, and installations in art spaces with the same energy. I am testing if the work can be equally strong. Honestly, there is nothing purer than creating a "solo project" in self-chosen locations. I am not sure if elements like politics, ego, network, money, market, status, or pleasing important people in the art world would make my practice any better.
However, as long as I focus on my work, I will accept these elements to be there and deal with them in a straightforward way. Working with people who genuinely respect me and my work is what I'm aiming for in the near future.
9. What work or artist has most recently surprised you?

I must say that I really like how AI can work as a way to visualize ideas and thoughts in works of art. On the one hand, it is almost trendy to talk or write about this subject. On the other, I really like how it can completely turn things around. I do not believe in the establishment and I like it when structures of power are challenged. Therefore, it is a positive innovation that keeps things changing and evolving. I think only those who have too much to lose (not a good thing) have a reason to be skeptical.
10. What is the best piece of advice you have ever received about your art career?
Do what you want.
11. What are some of your upcoming projects or plans ahead?
Self-initiated site-specific projects (from art in the landscape to art inside buildings to art in the digital realm), vinyl artwork for music labels, an AV show for a musician with a graphic designer and a coder/ animator, solo exhibition projects, group exhibitions, lithography in Paris, duo collaborations, co-running an AI art platform. I do not want to get too much into details, but I stay busy. You will see.