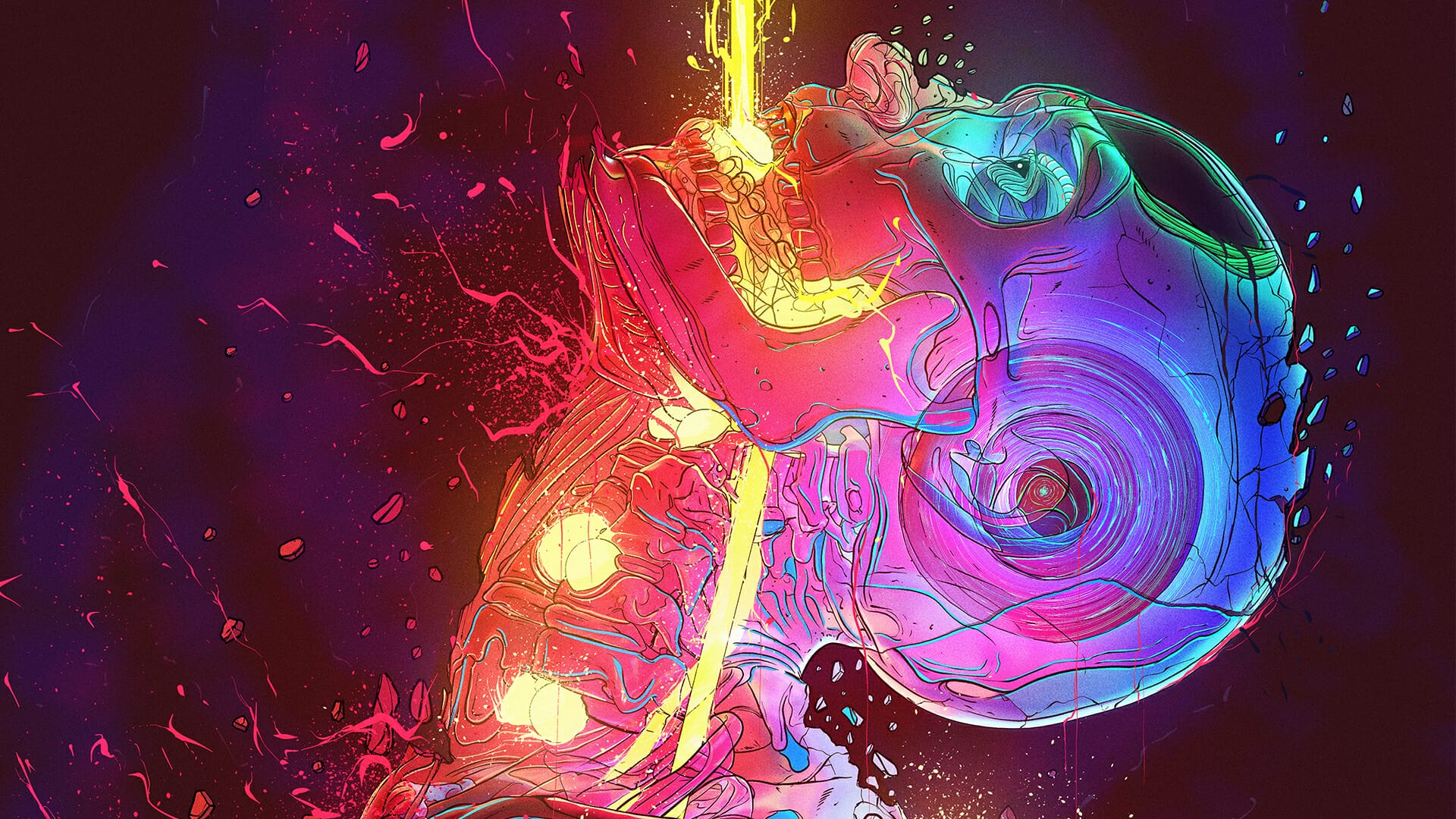 XSULLO: Curating the Cybernetic Canvas
Nick Sullo, also known as Xsullo, has over a decade of experience in mixed-media artistry working alongside the most influential commercial brands and film studios, establishing himself as a renowned figure in the digital art scene.
Xsullo's Genesis: Tracing the Path from Physical to Digital Media
Born and raised in California, Nick Sullo, the creative mind behind Xsullo, was first exposed to the world of art at the Academy of Fine Art in San Francisco. This immersion in the academic sphere of art set the foundation for a career in visual effects, in which XSullo has made significant contributions to several high-profile projects including 'Taboo', 'Stranger Things', 'Pirates of the Caribbean: Dead Men Tell No Tales', and 'Iron Man 3'.
In the early 1990s, Xsullo began experimenting with traditional mediums such as oil paints, pen & ink, printmaking, and photography. However, it wasn't until the early 2000s that the allure of the digital realm, coupled with his burgeoning passion for film led him to gravitate towards digital work. Since then, he's been driven by the future of technology and how it can help push the craft for clients and his own creative endeavors.
Always keeping an eye on the future of technology, Xsullo embraced the world of blockchain technology foraying into the crypto art scene in 2020. Their debut minted piece, "NEED NO XANNY".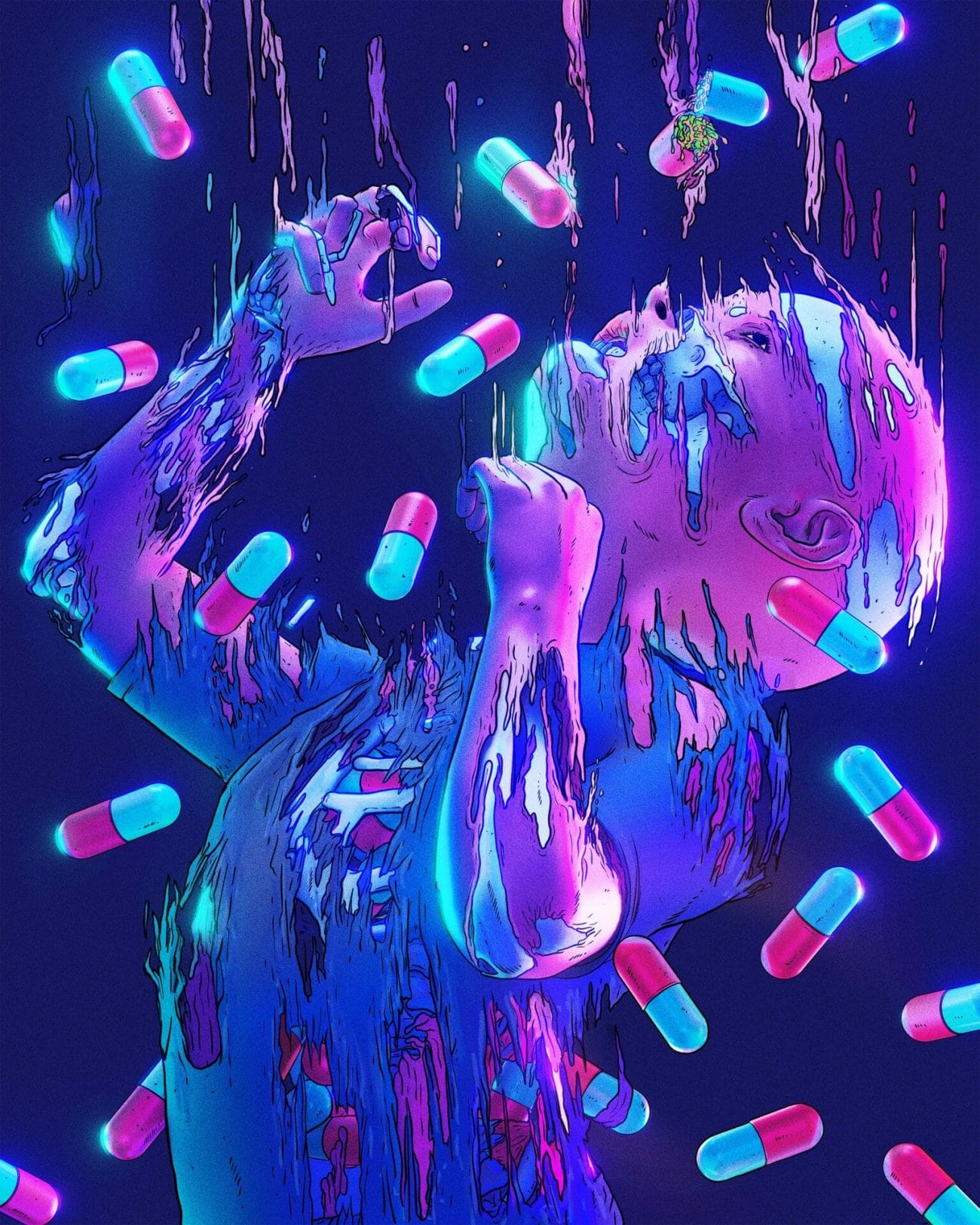 Xsullo's Visceral Style: Interpreting Reality Through Bold Lines and Colors

Xsullo's artistic philosophy marries surrealism with cyberpunk, crafting a visually arresting techno-dystopian narrative. His distinctive style, characterized by bold lines and vibrant color palettes, mirrors his personal experiences and worldly observations—a style he fittingly describes as "visceral".
For Xsullo, art serves as more than just an occupation—it's a lifeline, a catalyst for personal growth, exploration, and open-mindedness; a lens to interpret the world, and a platform that keeps his creativity unbounded. Accordingly, his artistic inspiration stems from the constant flux of global events, deeply personal introspection, and an intense fascination with potentialities of alternative realities.
In particular he emphasizes the impact of technology and the body on individuals and society, capturing the zeitgeist of contemporary events, while imbuing each work with a narrative that resonates with our increasingly digital age.
Through the combination of traditional and digital methods, including 2D and 3D assets digitally and acrylic on canvas, his creative process begins with a basic sketch and evolves as he adds layers and details.
The outcome is a series of intricately layered and detailed pieces, abundant in depth and complexity.
Intersections of Existence: Human Life Through Xsullo's Digital Lens
A vivid tapestry of interwoven experiences and perspectives, Xsullo's work strikes a harmonic balance between past and future, reality and fantasy — by bridging these disparate elements, Xsullo invites us to reexamine our conceptions of reality, ushering us into a world at the intersection of human existence and technological progress.
Herein lies the true magic of Xsullo's art—it does not merely depict a world, but constructs one, becoming a window into a myriad of possible futures.