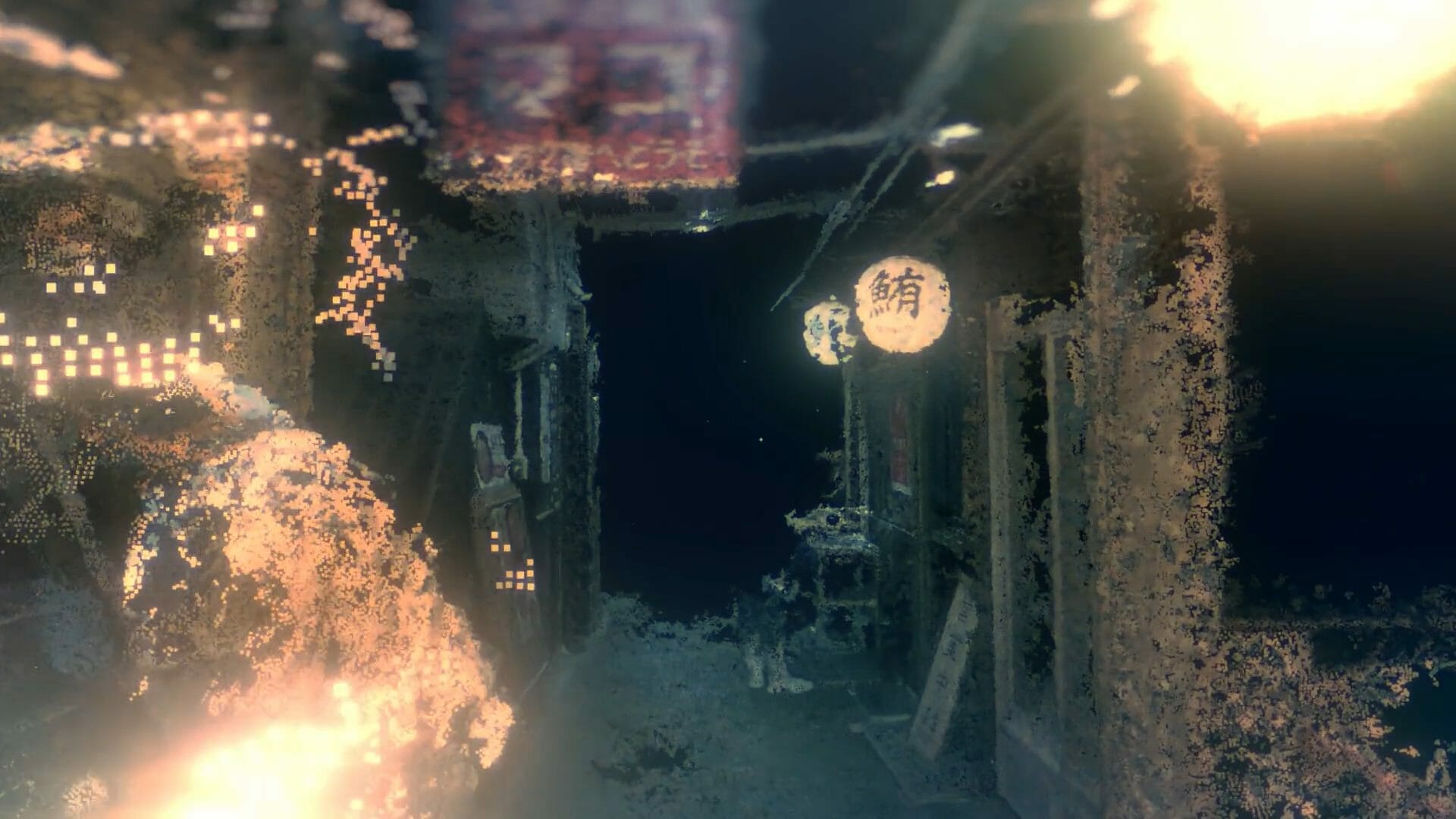 RubenFro: Dissolving Realities in Volumetric Point Clouds
RubenFro , originally from Italy and currently based in Tokyo, is a pioneering artist in the field of volumetric point cloud art. Using raw volumetric images from the real world as the building blocks of his animated artworks, his body of work offers insight into the ethereal dissolution of daily life.
RubenFro 's dual Path: Artistic Pursuits and Cinematic Leadership
RubenFro 's journey into art is just as dynamic as his creations: from pursuing a career in IT, he then found his true calling in digital art and visual effects, ultimately opening his studio in Tokyo. Significant milestones were reached along the way including the 'Future Cities' installations collaboration exhibited in Japan, Taiwan, and New Zealand (2019), and the release of his series, 'Dissolving Realities' series in 2020.
Currently, Ruben holds the position of Head of Cinematics at JaduAVAs while continuing to channel his artistic vision into the commercial sector. His directorial and animation skills have been showcased in music videos and commercials, featuring collaborations with notable artists and brands such as A$AP Ferg, Pussy Riot, McLaren, and Acronym. 
RubenFro 's Creative Process: Inspiration and Medium
RubenFro draws inspiration from a variety of sources, from traditional art to music to the hustle and bustle of daily life. In particular, he is fascinated by the ability of technology to deconstruct reality into a series of coordinates, presenting it as a series of fading memories that disintegrate when approached too closely — An aesthetic, which combined with his passion for immersive experiences, inspires him to create works that evoke a sense of atmosphere around the viewer.
As for mediums, he prefers digital, specifically point clouds derived from volumetric captures: a process which involves scanning large urban scenes and freezing time while preserving everyday life moments throughout the creative process. The scans are then transformed into animated artworks rendered with custom shaders that he has developed, providing a fluid and organically evolving visual experience. 
The Urban Canvas: Representations of Reality
As highlighted previously, RubenFro 's work often focuses on urban scenes and everyday life, captured and represented in a new light where the interplay between reality and its digital representations allows him to create art that is both familiar and yet different. A notable example is his iconic 'Dissolving Realities' series, where the daily life of Hanoi is frozen in time, offering viewers a unique perspective on the city.
Other notable works include the 'Future Cities' installations, which also highlights this innovative use of volumetric point clouds.
Within his creative process, RubenFro constantly seeks new frontiers, especially in the area of VR/AR, where he envisions volumetric capture as the ultimate way to document historic events and record snippets of our lives.
To this note, his innovative work has not only impacted the art, music, and advertising realms, but also the commercial and educational sectors; as an academic lecturer, he actively shares his knowledge of point cloud rendering and immersive media, contributing to the development of future artists in this field.
His pioneering approach, paired with his commitment to immersive storytelling, places him at the cutting edge of this dynamic medium, with every work offering viewers a singular perspective on the fusion of the digital and the physical.
RubenFro embodies the spirit of innovation, proving that pushing boundaries and exploring the new is not only possible but also integral to the evolution of art.