Mit Borrás: Unveiling The Canvas of Post-Human Consciousness Through Transhumanist Artistry
Mit Borrás is a Madrid and Berlin-based visual artist who examines the interplay between humanity, nature, and technology, creating intricate portrayals of post-human consciousness, deeply rooted in transhumanist philosophy.

Through this transhumanist lens, his art explores themes including the purpose of evolution, ideas of death, and eternal life, while maintaining an augmented state of awareness — essayistic portraits, that encompass video-based works, digital art, performances, and multi-dimensional installations.
Navigating the Confluence of Human, Nature, and Technology in Mit Borrás ' Art
Throughout his artistic career, Mit Borrás has carved out a distinct niche for himself, exhibiting his work at prominent venues such as Pompidou in Paris (2022), Art Dubai, UAE (2022), Hara Museum in Tokyo (2010), Exgirlfriend Gallery in Berlin (2016-21), Tick Tack Gallery in Antwerp (2021), and The Wrong Biennale in Paris (2021).

Borrás also actively shares his expertise as a professor teaching Digital Art, Video Art, New Media Art, and Communication at UCIII University in the CBA | Círculo de Bellas Artes Escuela Sur. Further, he is the director of the studio CAVVE Pavilion, a member of the art collective Frontviews and the Haunt contemporary creation center in Berlin.

Inspired by the evolving relationships between humans, nature, and technology, his work examines our changing consciousness in a technologically accelerating world, with every piece embodying an exploratory journey into a post-human state, probing the concept of adaptation as a means of surpassing the categorical limits of existence. What emerges is the interconnectedness of biodiversity and technological progress, positioning his art at the forefront of contemporary discourse on these topics.

This multifaceted approach to art sees him deploy an array of mediums, from digital art and video-based works to performances and multi-dimensional installations. In other words, Mit Borrás works serve as visual essays, capturing augmented states of awareness and articulating a distinctive post-human vision. 
The 'Adaptasi Cycle': A Masterful Tapestry of Post-Human Existence
Mit Borrás ' work "Adaptasi Cycle", exhibited at the Centre Pompidou in 2022, particularly embodies his unique blend of mediums and subjects.

This series, comprised of works such as "Adaptasi", "Arcyria", "Heavven", and "Phantom Limb", examines the intersection of human existence, nature, and technology within a cycle that uses potent imagery of isolated characters, surrounded by both technology and nature, to portray an augmented reality where the synthetic and organic coexist.

Each individual work presents highly stylized environments where humanoid characters have evolved into post-human forms, subtly referencing the likely trajectory of future human existence in an increasingly technologized world.

In the making of this remarkable work, an ensemble of creative and technical minds collaborated to bring the envisioned narrative to life. The art direction was steered by Rachel Lamot, with the rhythmic compositions of Daniel Vacas Peralta accompanying the visual narrative. The written content was a joint effort by Rachel Lamot and Mit Borrás. Performers like Elan D'orphium, Weixin Quek Chong, Ray La'Vord, Marta Casado, Ana Calcedo, Rachel Lamot, Double Robot, A1 Robot, Oliver Robot, Juan Pérez, and Mireia Ballesteros breathed life into the characters, while Mit Borrás captured the unfolding narrative through his lens. The robotics aspect was handled by Casual Robots, with fashion designs curated along a special path by Janine Grosche and Kim Rosario. The drone visuals were crafted by Yueqiang Liu Zhang. The makeup effects were meticulously created by Harpo, Eloy Noguera, and Ana Cuéllar, while prosthetics were provided by Mobilis and Ottobock. The 3D prosthetics element was covered by Ayudame 3D. Robotics design was the forte of Unitree and Canbot. The project also featured special architectural designs by Zaha Hadid and Puerta de America. All of these elements were masterfully woven together under the production design of Cavve and produced by Mit Borrás.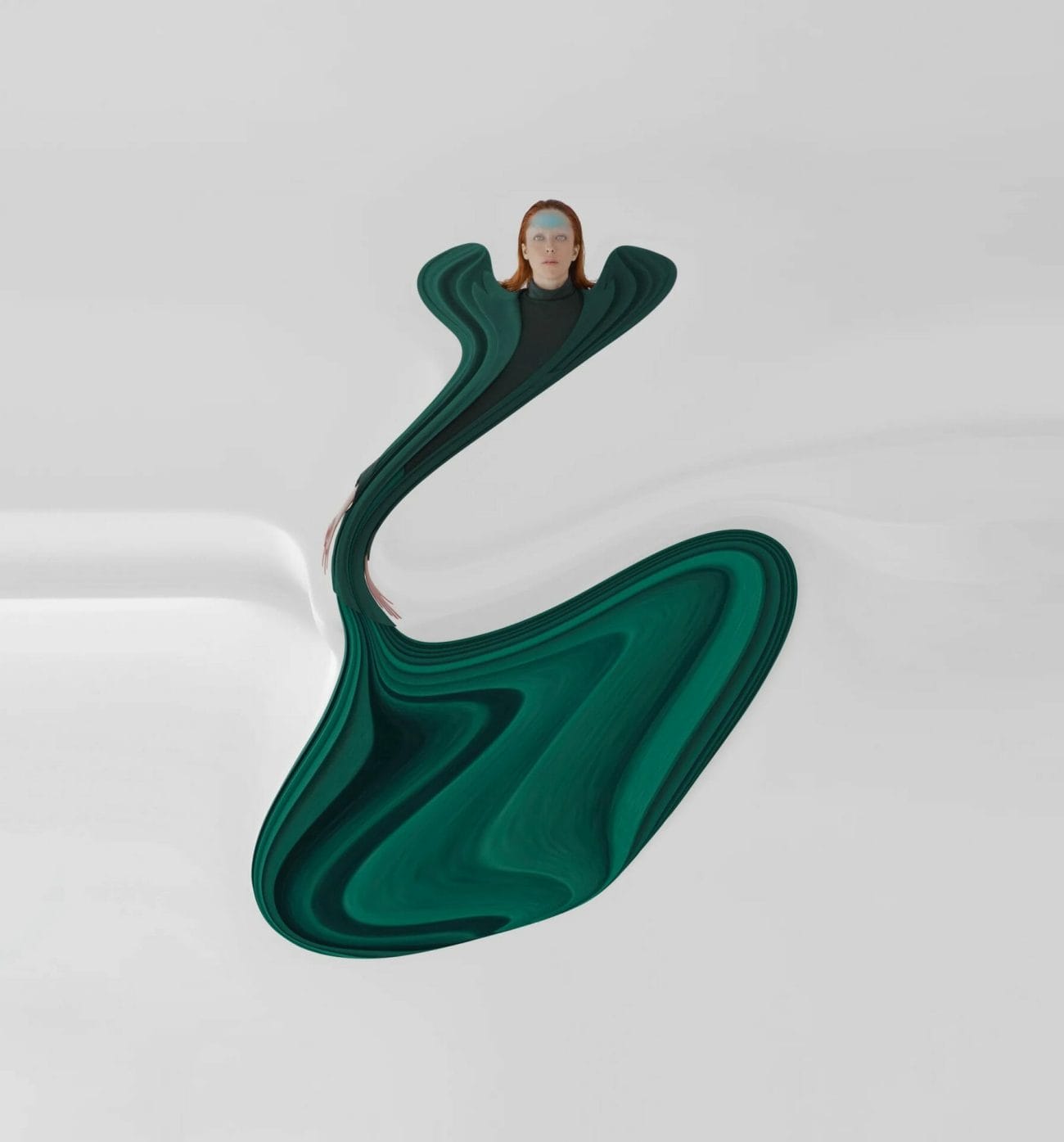 Orchestrating the Symphony of Post-Human Consciousness in Art
Mit Borrás ' art serves as a mirror to our present state, subtly weaving narratives of our evolving consciousness amidst an epoch of unprecedented technological innovation, each layer revealing interweavings of life and the momentous implications of humanity's deepening symbiosis with technology.

From the grandeur of cosmic expanses to the minute intricacies of the microcosmic realm, from the beauty of natural landscapes to the vast expanse of digital spaces, he skillfully translates abstract philosophical musings into immersive, tangible experiences spectators can relate to.

In conclusion, Mit Borrás ' art represents more than a mere commentary on our era; it offers a crucial guide to comprehend and navigate the complex intersections of our technologically-centered reality. The demonstration of how art can transcend its aesthetic boundaries to become a vehicle for meaningful dialogue, social reflection, and intellectual exploration.