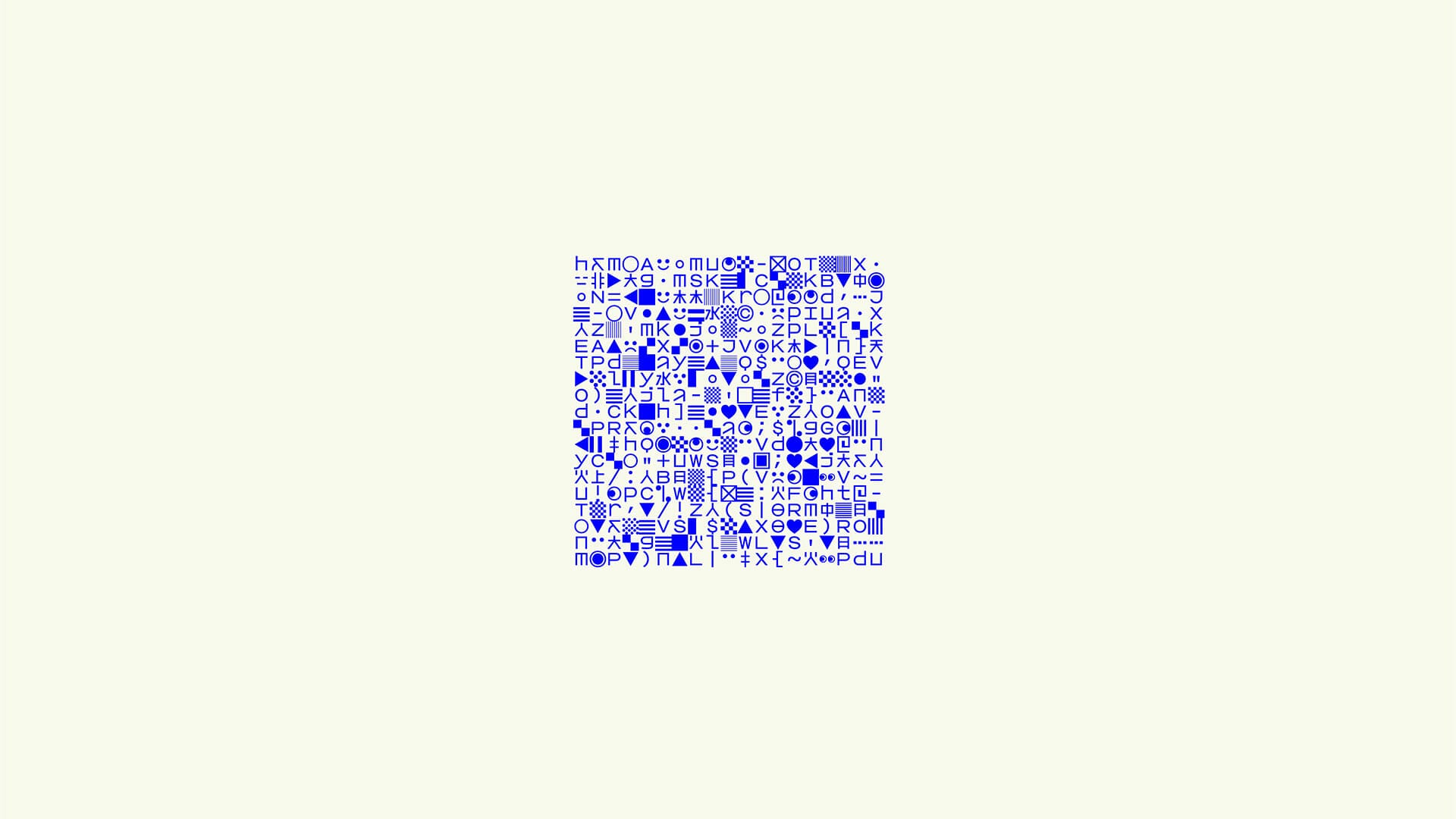 Mark Webster: Evolving Aesthetics through Code
Born in Canada and raised in the UK, Mark Webster is a key figure within the visual and sonic arts realms, mastering the language of code to express his creative vision.
Discovering the Art of Code: Mark Webster's Evolution as a Digital Artist
Mark Webster's artistic evolution reflects the distinctiveness of his creations. Upon graduating with a modern languages degree in 1998, he moved to France where he worked in a variety of fields within the visual and sonic arts, discovering code as a creative medium in 2005 with John Maeda. Recognizing the potential in an emerging field for artists and designers, it was precisely then that he began organizing events to promote awareness and encourage the creative coding community — and continues to do so to this day as he teaches code in art schools, in particular to graphic design undergraduates. 
With custom-made software and computational and generative strategies as his main approach, he has been focused on developing a highly personal body of work since 2020, the backbone of his approach. 
Coding a New Artistic Reality: The Experimentation and Influence in Mark Webster's Work

Mark Webster's work reflects his curiosity and love for learning. His process is experimental, often inspired by a blend of technical and conceptual themes. His projects, whether they focus on language, signs, memory, emotion, or affective computing, provide opportunities for discovery, imagination, and experimentation.
As Webster once said, "A subject becomes a means for research… there can be a lot of joy in discovering new realms and then imagining and testing new ways of art making."
Accordingly, his influences are diverse, encompassing the pioneering work of poets such as Dom Sylvester Houédard, Ian Hamilton Finley, Steve McCaffe, and Bob Cobbing, as well as neuroscientists like Santiago Ramón Cajal, and notable neurobiologists and psychologists including Antonio Damasio, Oliver Sacks, Robert Sapolsky, and Lisa Feldman Barrett.
Through generative adversarial networks, he explores formal structures and applies stylistic features to visual outputs produced by his own computer programs: once the digital image is created, it's brought to life as a physical object through traditional printing techniques or a laser cutter. The result is a fusion of the traditional and the contemporary, the physical and the digital, but also the subjective and the objective.
In terms of subject matter, Mark Webster's works span a broad spectrum, ranging from language and typography to memory, emotion, and artificial intelligence, where he draws our attention to contemporary issues like how artificial intelligence deciphers human emotions and how emotion affects memory and cognition.
In continuation, we uncover the most impactful works in his body of art:
Cosmic Series
Mark Webster's exploration of algorithmic typographic signs and symbols is best exemplified in his Cosmic series, which includes Cosmic Signs and Cosmic Type: works, which intertwine his fascination with language, signs, and meaning.
In particular, the Cosmic series is heavily influenced by the pioneering work of concrete poets, revealing the transformative power of language when it enters the realm of generative design; each iteration, such as the Cosmic Type, inviting viewers to navigate the graphic space and discover varied visual forms.

In June 2023, 'Mediated Memories' and 'Under Construction' were added to this series as part of the Fakewhale Cross GENERATIVE curated release, embodying his view of language as a visual construct and his fascination with computational and generative strategies. Both animations reveal one of the graphic modules used in the final production of Cosmic Type, created during the development process.
Neural Drawings
Another notable work of his, Neural Drawings represents Mark Webster's deep dive into the interplay of emotion, memory, and neural structures. Inspired by Santiago Ramón Cajal's illustrations of neurons, this series commenced in late 2021, embracing a wide range of technical and cognitive themes to convey the intricate connection between memory and emotion. As Webster explores this theme, he also draws on the theories of notable neurobiologists and psychologists, including Antonio Damasio, Oliver Sacks, Robert Sapolsky, and Lisa Feldman Barrett.
From a technical perspective, Neural Drawings embodies Webster's unique approach to combining traditional generative algorithms with cutting-edge machine learning techniques: each piece is meticulously created through a multi-stage process which involves using computer programs written by Webster himself, transformed by a generative adversarial network, ultimately brought to life through laser cutting and traditional etching presses.
Hypertype
Then, there is Hypertype — a textual exploration of emotional inference, representing Mark Webster's interrogation of the rising prevalence of artificial intelligence in deciphering human emotions. Here, sentiment analysis data is utilized to structure typographic signs, letters, and symbols, fostering a dialogue surrounding affective computing.
As a result, every keyword is assigned emotional labels and numerical scores, determining their representation within the artwork. In its minimalism, Hypertype encourages open interpretation, often leaving viewers to reflect on our increasingly automated world — but most importantly, on a subject matter that resonates in today's digital age – computers automating humans.
Future Visions: The Intersection of Art and Technology in Mark Webster's Perspective
Where will the intersection of art and technology take us next? And are we ready to embrace the challenge and opportunity this fusion proposes?

As a powerful reminder of the transformative force of creativity in the digital age, Mark Webster's work challenges us to focus on how art and technology interact, producing a form of art that defies conventions, inspires curiosity, and fosters discovery.