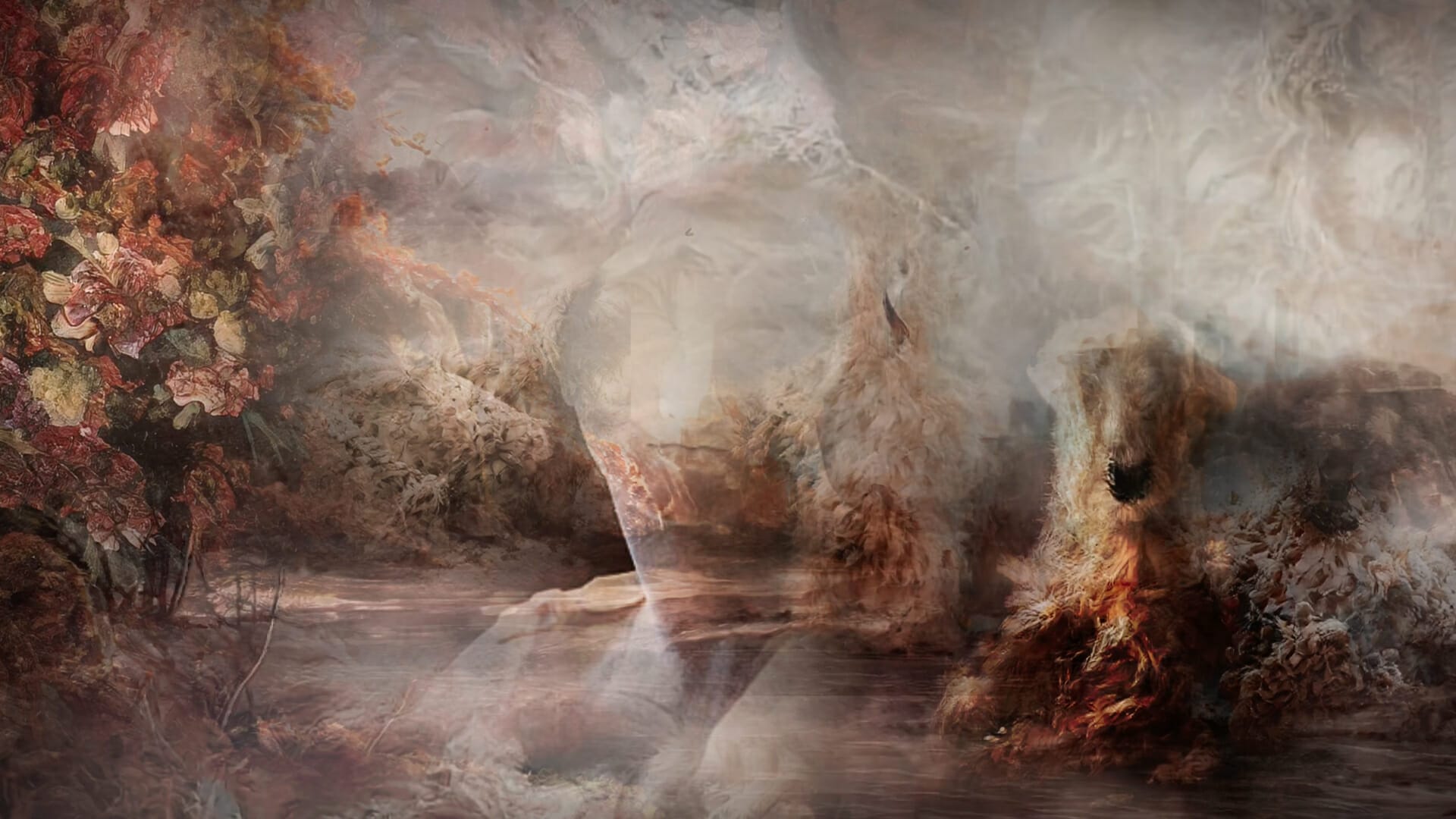 Laurence Fuller: Leading the Poetic Cinematic Fine Art Revolution
Laurence Fuller is a talented actor, poet, and visionary digital artist that has pioneered the blend of poetry and visual art within the web3 space, resulting in a distinctive artistic style better known as Poetic Cinematic Fine Art.
Actor, Poet, Artist: Tracing Laurence Fuller's Creative Progression
Born into a family that had deep-rooted connections to art, Laurence Fuller's journey into the art world began at an early age. Growing up, his mother was a painter and his father an art critic, exposing him to art and artists and nurturing his passion and understanding of it.
Fuller's initial professional trajectory was as a classically trained actor. He studied at the prestigious Bristol Old Vic, where he acquired his acting and storytelling skills. In the years that followed, his affinity for performance and storytelling earned him lead roles in movies like "Road To The Well", "Apostle Peter & The Last Supper", and "Paint It Red" — a phase of his career which helped him understand the power of narrative, character, and emotion in creating captivating art. As of today, one of his most recent roles has been that of the iconic British painter David Hockney in the new HBO Max series "MINX".
As someone who had already invested in crypto and who was deeply involved in writing poetry and making films, Fuller recognized the COVID-19 pandemic as an opportunity to expand his artistic horizons. In this time period, he worked on a novella, "The Fortune", along with exploring poetry further. Concurrently, he finished a screenplay dedicated to his late father titled "Modern Art", which was subsequently celebrated in the screenwriting competition circuit winning 8 awards.
In March 2021, Fuller took a major step that would redefine his artistic journey: he entered the world of web3 and minted his first artwork on Opensea, "Miridescent Thought", created in collaboration with Sima Jo. Part of the Elysium Verto Collection, this work represents one of the first painting and spoken word poetry collaborations on the blockchain.
His art has since embraced this new medium, branching out into previously unexplored Web3 horizons, combining poetry, performance, and fine art. As part of his oeuvre, he has collaborated with leading digital artists in the space including Goldcat, Ruben Fro, Henrik Uldalen, Jenni Pasanen, and Tania Rivilis as well as a number of actors and poets such as Val Kilmer and Vincent D'Onofrio across platforms SuperRare, NiftyGateway and objkt.com.  
Intertwining Aesthetics and Narrative: The Artistic Process of Laurence Fuller

Fuller's work explores the intricate relationship between art and literature, allowing viewers to experience a seamless flow between the visual and the written word — a testament to his belief that great art isn't merely a visual experience, but something that lives inside of you.
As a result, Fuller believes in the enduring appeal of pleasurable aesthetics while embracing ever-evolving storytelling methods.
Laurence Fuller's creative process marries the traditional and the innovative. Starting from a foundation of powerful poetry and immersive visuals, he breathes life into his pieces through animation, sound design, and his signature narration style, Poetic Cinematic Fine Art, which combines the old and the new, the classical and contemporary.
In particular, his work is profoundly influenced by the writings of Baudelaire and his father's passionate writings about art, serving as a bridge connecting the timeless appeal of the written word with the transient beauty of visual art.
Fuller specializes in figurative portraiture, as exemplified by works like "Reflections of Ours", created in collaboration with Vincent D'Onofrio as part of a Fakewhale Cross release on objkt.com in January 2023.
Both driven by an obsessive need for poetry in their daily lives and practice, after their first collaboration "Flood Of The Soul", with this new collaboration Laurence and Vincent  revisited the theme of a lost love, captured within a deep inner dialogue between two voices.
"I've always watched the greatest actors throughout cinema history as a method of understanding people, an intimacy to watching them be completely honest and allowing their fragility to be on view. 
 Perhaps as a result of feeling so much artifice in the world, that yearning comes from wanting to see the world as it really is, people as they really are ~ in this way I was equally drawn to figurative portraiture.
Vincent has always had that facility as an actor to bear the honesty of his humanity in such gripping ways, his presence is audacious and the way he uses the instrument of himself to create characters has made him one of my greatest inspirations as a performer."
__ Laurence Fuller
Laurence Fuller's art is somehow reminiscent of Neo-Romantic poetry, exploring the theme of connecting with the forgotten relics of history and reconstructing them in a contemporary context — works that have a hypnotic quality to them, stimulating the viewer's subconscious with abstract soundscapes.  
Art Transformed: Laurence Fuller's Blend of Classic and Contemporary
In embracing a synthesis of time, space, and form, Fuller's art represents the unique possibilities that emerge when the classical and contemporary meet, evoking an enduring ethos of evolution, innovation, and transformation.
As a result of this transformative lens, we are encouraged to engage with art not just as observers, but as immersive participants, embracing the intricacy of its manifestations.