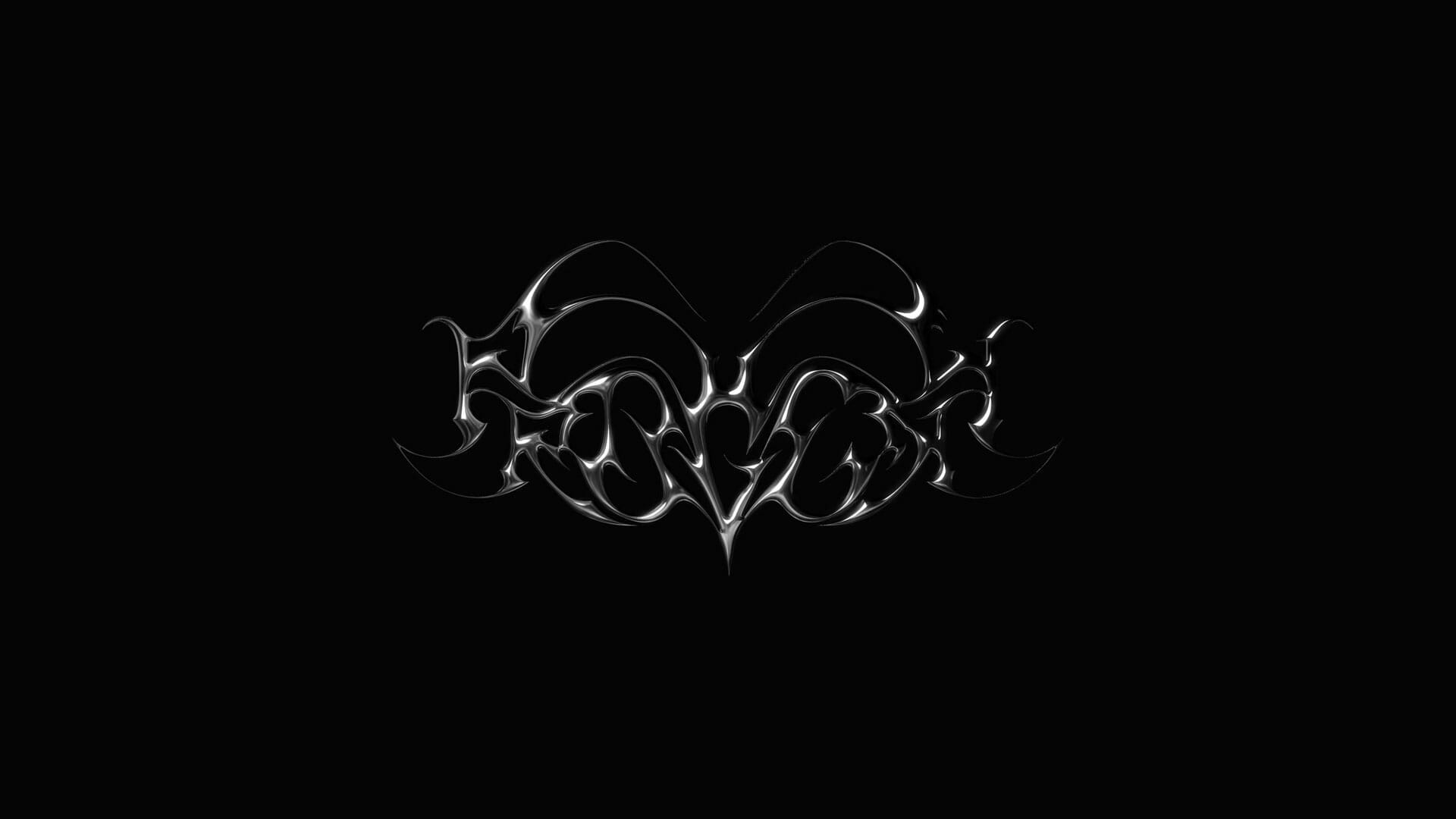 Blessend: Bridging Letters and Symbols in a New Realm of Artistic Expression
Born in Sardinia in the early '90s, Luca Devinu, better known by his pseudonym Blessend, is an internationally acclaimed illustrator, designer and digital artist specializing in distinctive logo designs.
Blessend: An Evolutionary Journey from Illustrator to Visual Linguist
After beginning his artistic journey with illustration in 2008, Blessend eventually transitioned into type design in the music industry in 2013, changing his career trajectory.
His work showcases a unique synthesis of symbols and diverse imaginaries, resulting in a novel exploration of language which is vividly encapsulated in his first minted work from April 2022, "Alpha".
Designed as a transformative primordial unity, "Alpha" in fact transcends traditional logo design and remains a symbol of change that evolves over time. Moreover, this piece marked an important milestone in his artistic career in the digital art scene, setting the standard for his following works.
From the very beginning, Blessend's roots in the digital underground guided his innovative explorations. Among these, the introduction of abstract logos to the space with the "Scryptorium Collection", a series of 25 abstract logos influenced by the aesthetics of metal music where the piece "Progeny" stands as a testament to his bold creativity. https://ipfs.pixura.io/ipfs/QmSJqNrT5jiRQqKgebDbCEfQjqQWRYqQo2kRMxBR2w5yxk/Connection-Drop2_converted.mp4
Shaping the Immaterial: A Glimpse into Blessend's Multi-Dimensional Creative Process

Blessend's creative process involves the fluid integration of diverse mediums as he effortlessly navigates from paper drafts to flat vectors, to 3D sculptures. He achieves this seamless fusion in works like "Omega", where notions of unity, transformation, and mediation interact with the concept of endings to transform type design into a multidimensional art form.
However, the foundation of his style is progressive typography, as captured in "SINTAGMA", a SuperRare piece where, inspired by the necessity to progress his art, he bridges symbology and a new perception of letters existing in a liminal space where letters meet diverse imaginaries, focusing on a fresh interpretation of language.
As a result, the body of work "SINTAGMA" explores the way words combine while also providing a deeply intimate window into his artistic process, emphasizing typography as a form of artistic expression rather than simply a means of communication. 
Bridging Aesthetic Worlds: Navigating the Fashion and Music Industry
A versatile artist, other artistic explorations of Blessend include the fashion industry. With a strong attachment to the metal aesthetic, he has merged it with high fashion in his logos to break genre conventions and lead the industry in a new communicative direction by unifying these seemingly opposite worlds — a fusion, that can be traced back to his early days creating logos for metal bands and his recent collaboration in the fashion industry with brands like Obnubil and C. by Loredana Pinasco. Additionally, as cited above, his creativity has a strong foundation in the music realm, where he has developed a renowned reputation for designing for international artists such as Grimes, Rina Sawayama, Lil Nas X, and Rosalia. Throughout these multiple realms, his works stand out due to his remarkable ability to adapt his style to suit different mediums and subjects. Yet, he never compromises his unique touch, always ensuring that his distinctive style complements and enhances the artist or brand he collaborates with. Blessend's ultimate vision is to leave a legacy that transcends all trends and markets, with every piece serving as a connection point for future generations, embodying powerful symbols that harmonize with the present ethos while transcending time.